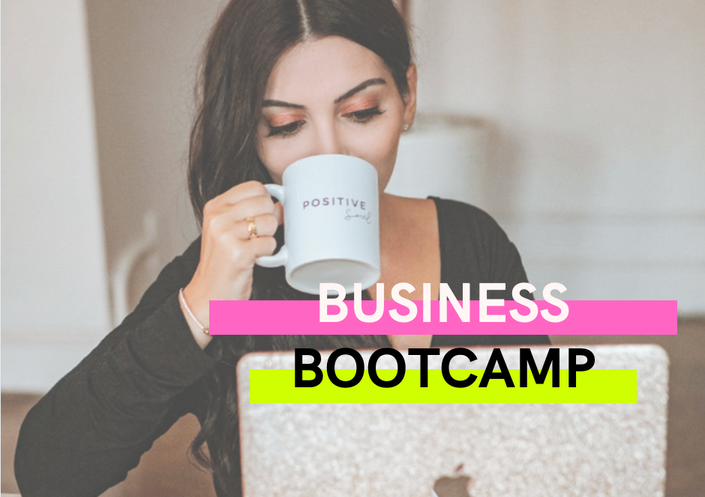 Business Bootcamp
The self study business building program to help you launch your online business, create your signature offer & scale to 6 figures!
ENROLL NOW FOR $397!
WELCOME TO THE ULTIMATE BUSINESS MENTORSHIP..
For coaches, influencers & any service providers who are ready to follow a proven step by step system to launch and scale their online business.
If you're ready to create the business you dream of and become a sought after Coach, Leader, Influencer, Entrepreneur & CEO..you ARE in the right place.
The BB (Business Bootcamp) program is a self study business mentorship program.
I'll help you create and launch your online business through my BB system through this course.
This program will teach you how to take your passion online, create a community of soulmate clients, design offers and consistently bring in revenue.
If you have the calling to launch or revamp your online business, I invite you to join Business Bootcamp.
This program will teach you everything you need to know for success, even if you are starting from scratch.
THAT'S RIGHT..ALL OF THIS IS POSSIBLE EVEN IF:
✔ You don't have any experience in business & need step by step guidance

✔ You don't have a niche
✔ You don't have thousands of Instagram followers
✔ You don't have any "credentials" or degrees
✔ You only have a couple of hours a week to devote to build a business

✔ You're starting entirely from scratch
✔ You're not "good" at tech

✔ You've tried other programs and it hasn't worked

WHO IS THIS PROGRAM FOR?
This program is for:
1. The boss babe who is just thinking of launching her online business. If you're starting from scratch & have no clue what to do, you will love this program.
or
2. The boss babe who has already launched her business, but needs some extra help in making the impact + income she is meant for. If you're tired of "winging" it & want to learn how to bring in the 6 figures, you want in. I'll show you how to scale your business, fast.
I'm sharing with you exactly what I WISH I knew when I was launching my business, so you get to 6 figures FAST.
BUSINESS BOOTCAMP IS UNLIKE ANY OTHER BUSINESS PROGRAM ON THE MARKET.
I'VE TESTED IT. MY CLIENTS' HAVE TESTED IT. THIS PROGRAM WILL GET YOU RESULTS.
This isn't another coaching system or scam you can find readily available on the Internet.
Business Bootcamp is the culmination of hard work, experience, knowledge and most importantly, RESULTS.
Everything you need from beginning to end to launch your online business, is right here, waiting for you right now.
You will learn to succeed, from where you are right now, without the experience, credentials or knowledge you think you need to have.

I want you to know everything you need to know about business, from the get go, because running a profitable business shouldn't be top secret information.
I have refined this process into a system that works, that anyone can implement, right now.
This program works regardless of your level of business experience, tech experience, social media following, degrees or testimonials.
If you're ready to find out more about how Business Bootcamp works, I can't wait for you to find out.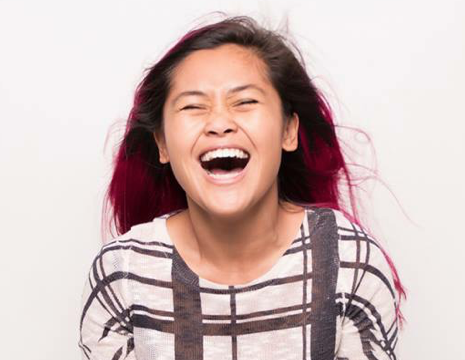 "Jacqueline's Business Bootcamp program is step-by-step and straight to the point! It cuts through the fluff, and gets right to the meat of how to do things, which is honestly how a lot of programs should be! Not only that, from day one she addressed all my questions and even any fears I was having. She was beside me every step of the way to address anymore fears or confusion that came up and even helped me conquer any self doubts I was having. Jacqueline is a wonderful coach who will always show up, guide you on your journey to your goals, ease your doubts, and cheer you on every step of the way!"
- DJ Balane, past student of Business Bootcamp
SO BOSS BABE, HAVE YOU BEEN DEALING WITH THE FOLLOWING LATELY?
You've been thinking about launching your own online business, but are overwhelmed with how to actually launch + set up.
You are confused about your niche & need assistance finding one.
Part of your problem is knowing where to start and how to get your business off the ground.
You worry that you don't have what it takes, don't have enough followers, don't have the "right" certifications and on...
If you have launched your business, you aren't getting the response you hoped for and business seems difficult.
Your head is SPINNING from all of the complicated information online. You want an easy and simple guide to follow.
You're making little to no money or at an income plateau.
You're sick of the information + freebie overload - You've downloaded a million freebies but don't know what advice to follow with all of the conflicting information.
You find yourself stalling - You tell yourself you need 1 more certification, 1 more year to get started...
You're struggling with booking any clients.
You're unsure if you can actually live the dream life you see other coaches living (hello year round vacations & being able to work from anywhere).
You need help with marketing, branding & sales.
You feel that your mindset is part of your issue. You lack confidence in your abilities.
You WISH there was an accelerated way to get your business off the ground, because you can't wait any longer.
WELL, WHAT IF I TOLD YOU THAT I HAD YOUR SOLUTION?
What if you didn't have to wait 1 more year, get 1 more certification or wait until you "feel ready" to launch your business and bring in the profits?
What if you could learn how to launch a profitable business, in only 60 days?

There is no reason why you can't have the business you want, right now.
With Business Bootcamp, you get to save yourself years of mistakes, lost opportunities and time by learning what you need for success, now.
Whether you're an aspiring entrepreneur or already have a business, this program will show you how to grow your business, fast.
The reason I'm so passionate about teaching you this is that...
I believe that you deserve epic success, financial freedom, independence and prosperity.
I believe that you have the tools to succeed.
I believe that if you're called to this page, you have this desire in your heart for a reason.
I believe that I can help you instantly launch your business, grow your income & attract all the 5-Star Clients you want.
JOIN BUSINESS BOOTCAMP &
Launch/revamp the dream business you want, with ease and flow.
Get your business off the ground and learn how to create a thriving 6 figure business.
Dump all the marketing, sales, and business-building BS that drives you crazy.

Let go of the information overload & follow my proven system, that creates results.
Master the mindset and confidence every 6/7 figure entrepreneur has.
Attract your 5 star clients & love the people you get to work with.
Create a signature program and offers that your soulmate clients will love.
Raise your rates, charge what you want, and ma

ke more money by working less and playing more.

Make more money than you can imagine by being true to who you are & doing what you love.

Experience a year long mentorship & grow to new heights.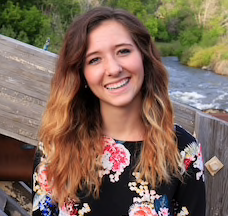 "I was so excited to be part of Business Bootcamp with Jacqueline! The program was life-changing and truly helped me get clear on my goals and business direction. I didn't have much of an idea of the type of business I wanted to have when I first got into the program. In the first few sessions, Jacqueline helped me get clear about our niche. That was really life changing for me as I had no idea what to niche down on. From that point on, I started to get clear about my love for confidence coaching. Through the 8 different sessions, I learned all about the ins and outs of business. Jacqueline goes over how to set up your business, how to niche down, how to market, sell, create a sales page and so forth. I also really enjoyed how she had live demonstrations of creating a sales page and marketing strategy, as I am not the best with the tech side. I really appreciated these demos. She made it really easy and simple to get the concepts, even though it can be overwhelming. I can't say enough about this program and how it has changed my life. I know 2019 will be my year and I am so excited to finally be doing what I love with confidence coaching. Take this program and don't miss out on working with Jacqueline."
- Kate Grisb, past student of Business Bootcamp
WHO AM I & HOW CAN I HELP YOU?
To introduce you to myself, I'm Jacqueline Kademian, a Licensed Marriage + Family Therapist and Business Coach.
I created for you what I WISH was available to me when I started my business..
After getting my Master's degree and entering the therapy profession, I knew I was meant for so much more than the typical 9-5 life. I didn't know how I would transition into my own business, but I just had the feeling that there was more out there for me.
After looking at others in different professions making a huge impact online, I decided that I was going to do the same. Why not me? Why not now?
Starting my online business 4 years ago was a decision I made, on a whim. It was filled with many ups and downs. I had so many moments of doubt, confusion and stress. So many moments where I wanted to quit. So many moments where I was hearing crickets for my offerings, not booking soulmate clients, having a terrible money mindset and feeling confused about my message.
I had no clue what I was doing for most of my business. I had no guidance and wasted a lot of time trying to figure things out on my own.
It wasn't until I fully invested in myself and my business that my world changed.
If it wasn't for these skills I teach in Business Bootcamp, I wouldn't have the level of success and happiness that I enjoy today.
Today, I make a consistent 6 figure income, sell out my offers, book soulmate clients and have the business of my dreams. I have the dream business I always envisioned for myself, because I learned the fundamentals for success.
I promised myself that once I became successful, I would teach others how to do the same. I would provide them the knowledge that I wish I knew when I was starting.
What changed for me? The change is what inspired me to create this program. It wasn't my Master's degree, a coaching certification or my followers on Instagram. It wasn't due to being "special" or "lucky".
It was due to learning the fundamentals, following a specific blueprint, mastering my mindset + getting good at the basics. This is exactly what I teach you in this program, because I want to help you fast track your success.
Whether you are an aspiring or practicing coach, therapist, healer, lightworker, consultant, teacher or any other service based provider, I can help you package your gifts into an online business. As long as you have the passion to take action, I can help you with all of the logistics.
There is no such thing as any idea being off limits or "unfit" for online business. In fact, some of the most successful businesses are in unconventional fields (was mindset coach even a thing back then?)

So, no matter what your idea is, if it's in your heart, it's there for a reason. If you feel called to have your own online business, there is a reason.. do not ignore this intuitive calling and chance to join this self study program for over 70% off the regular price.
I invite you to join me & an incredible community of women, where you can launch and scale your dream business.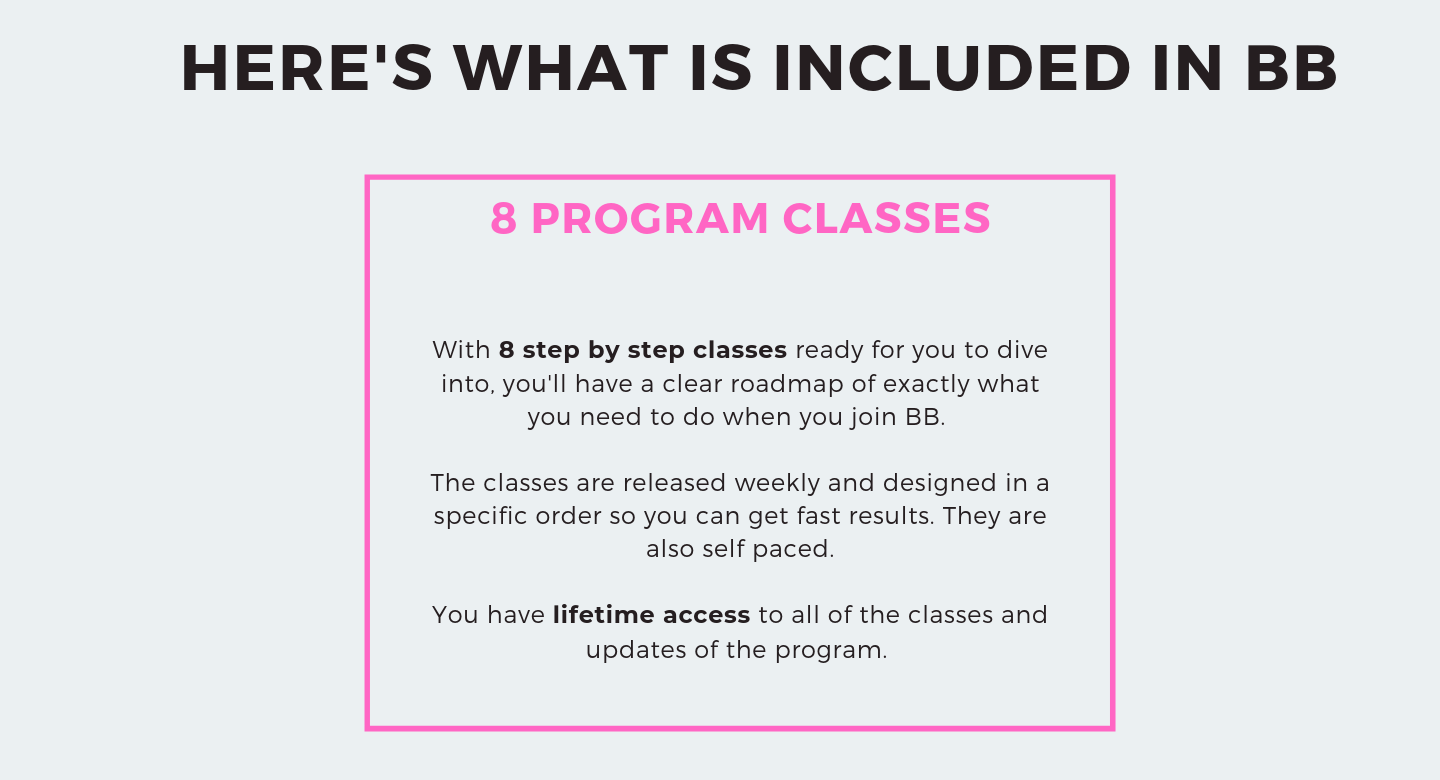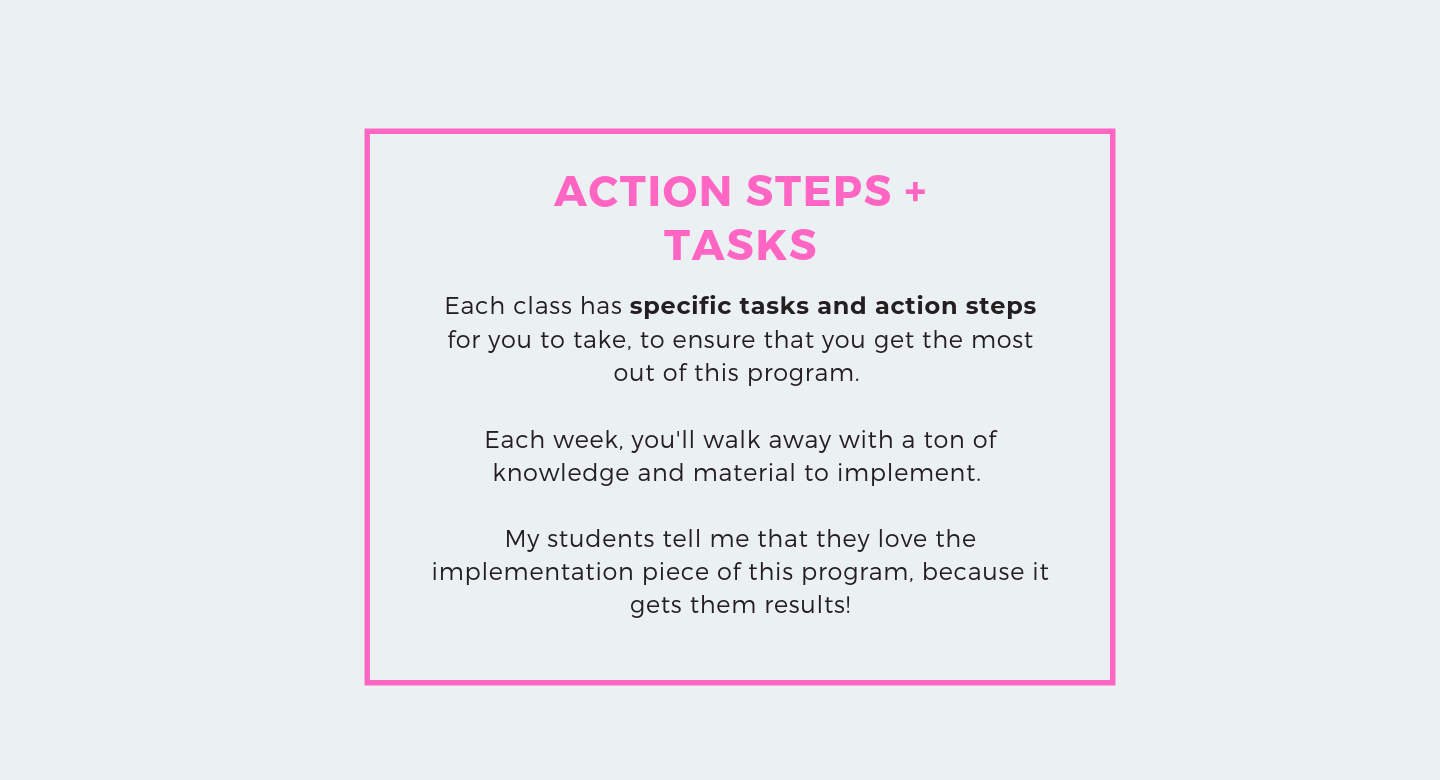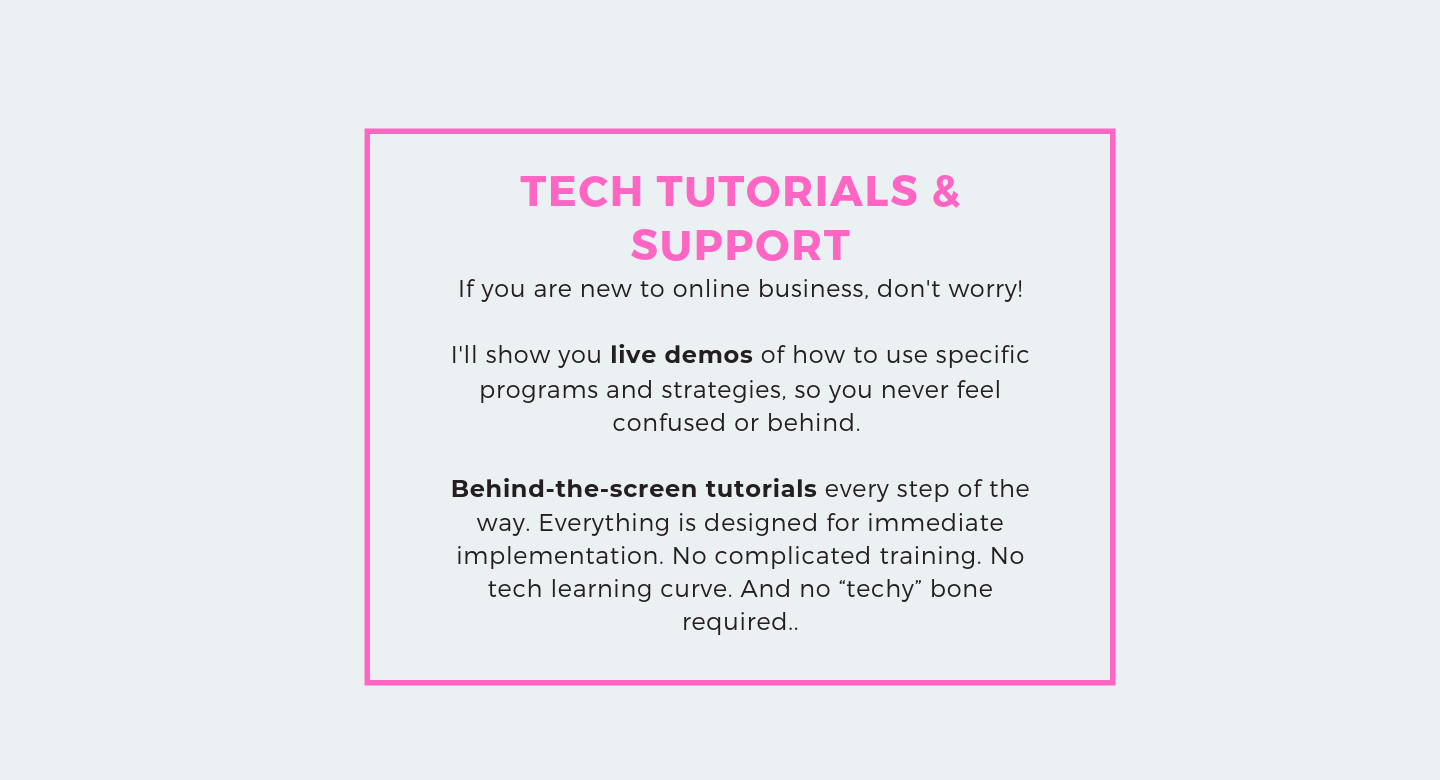 HERE'S EXACTLY WHAT YOU'RE GOING TO LEARN IN EACH CLASS OF THE PROGRAM:

Learning how to set-up your coaching business.
The key things you need to set up shop and open your doors for clients.
Going over all the legal logistics and contracts for running a business.
Getting you crystal clear on your mission and the type of business you want to have have.
Creating a solid vision for your business and who you want to serve
Finding your niche through my 4 step niche finding process.

The mindset required to be a successful business owner.
Mindset techniques for dealing with limiting beliefs and thoughts.
Getting over imposter syndrome and feeling confident in your business.
Finding out what your special skills are and how to show up confidently online.
Learning the mindset skills to sign high end clients + to scale your business to 6 figures

Mapping out who your ideal clients are and who you want to work with.
How to identify your ideal clients, through my Dream Client Process.
Identifying your ideal clients and the problems you solve for them.
How to begin marketing to your ideal client and making them fall in love with your work.
How to get ideal clients to want to work with you.

Learning how to build an online presence + how I scaled to over 104,000 followers.
Building a tribe of loyal followers who can't wait to purchase your stuff.
How to write content online that is gold (strategies for social media content)
Content strategy you should be using on your social media (mapping out specific types of content to create + post)
Simple rules for getting your audience to know like and trust you.
How to build a community of people ready to buy.
How to add your personal touch into your content + get people to fall in love with you.

Learning the different high ticket offers you can offer to your audience.
How to create your own signature offering..with my guidance along the way.
Mapping out a plan for creating your offering and the essential elements you need.
How to price your signature program and feel comfortable pricing it at a premium.
All of my applications, tools and strategies for creating and delivering your signature program (I got you from A to Z).

How to write a sales page for your signature program, that attracts your ideal clients + makes them feel like you're reading their mind.
Learning the psychological skills to communicate on your sales page, that gets people to want to buy from you.
How to communicate as an expert, even without testimonials or fancy credentials.
Step by step process for creating your sales pages + putting your offer together.
Live demo from me in creating your sales page

How to market your signature program and create buzz around it.
How to generate leads that are interested in your program.
How to present your program to your audience and following.
A profitable marketing strategy you can employ in order to get soulmate clients interested in your work.
Step by step live demo for creating your marketing campaign and plan (this is gold).
My best marketing strategies, tips + tricks for filling out your programs and making 6 figures.

Sales scripts and templates for talking to potential clients and having them sign to work with you.
How to deal with objections in business (people who aren't ready to work with you yet)
Reframing your sales/money mindset, so you sell in a way that feels good to you.
How to be productive with your business, even if you are working a 9-5 or have another side gig.
The best apps and tools for your business, that'll make your life easier.
How to scale your business and get to the next level.
WHEN YOU ENROLL DURING THIS SPECIAL PROMOTION, YOU'LL ALSO GET $1000 OF BONUSES, FOR FREE!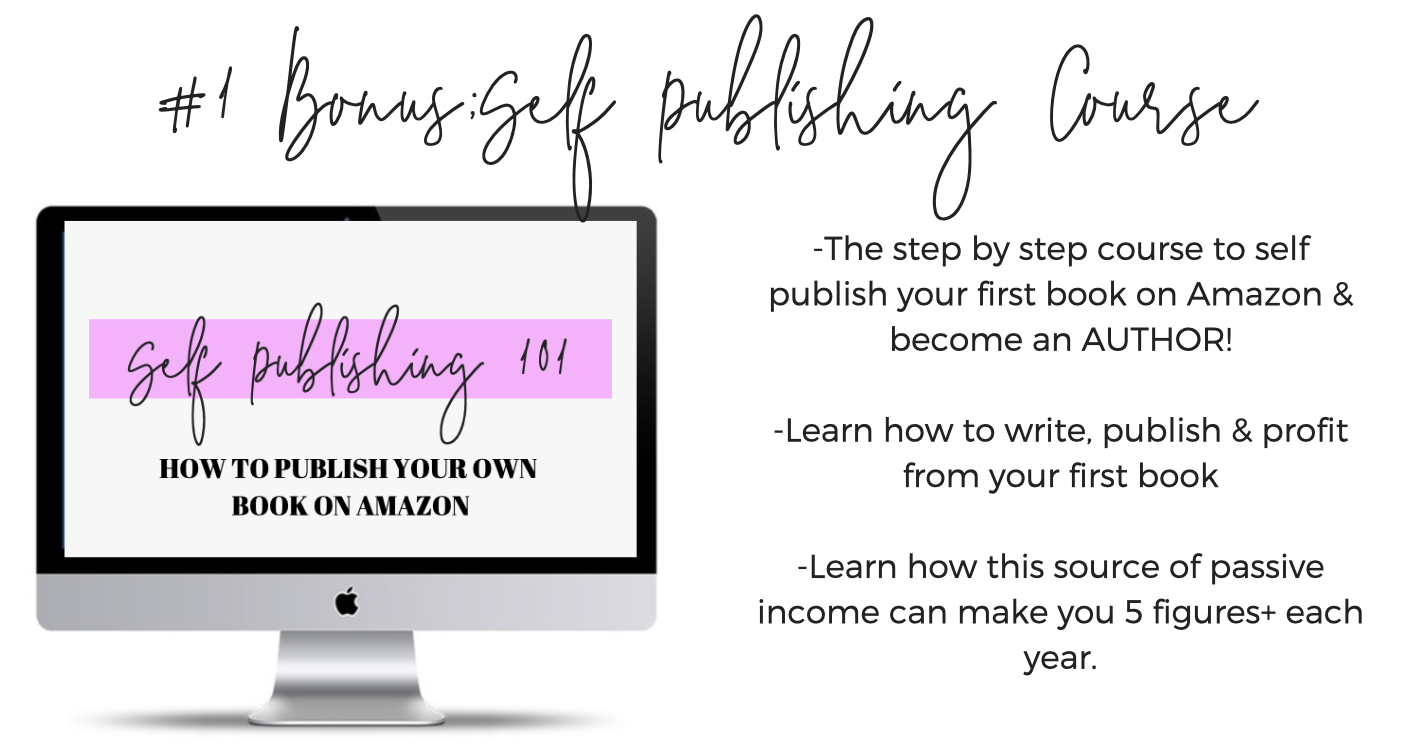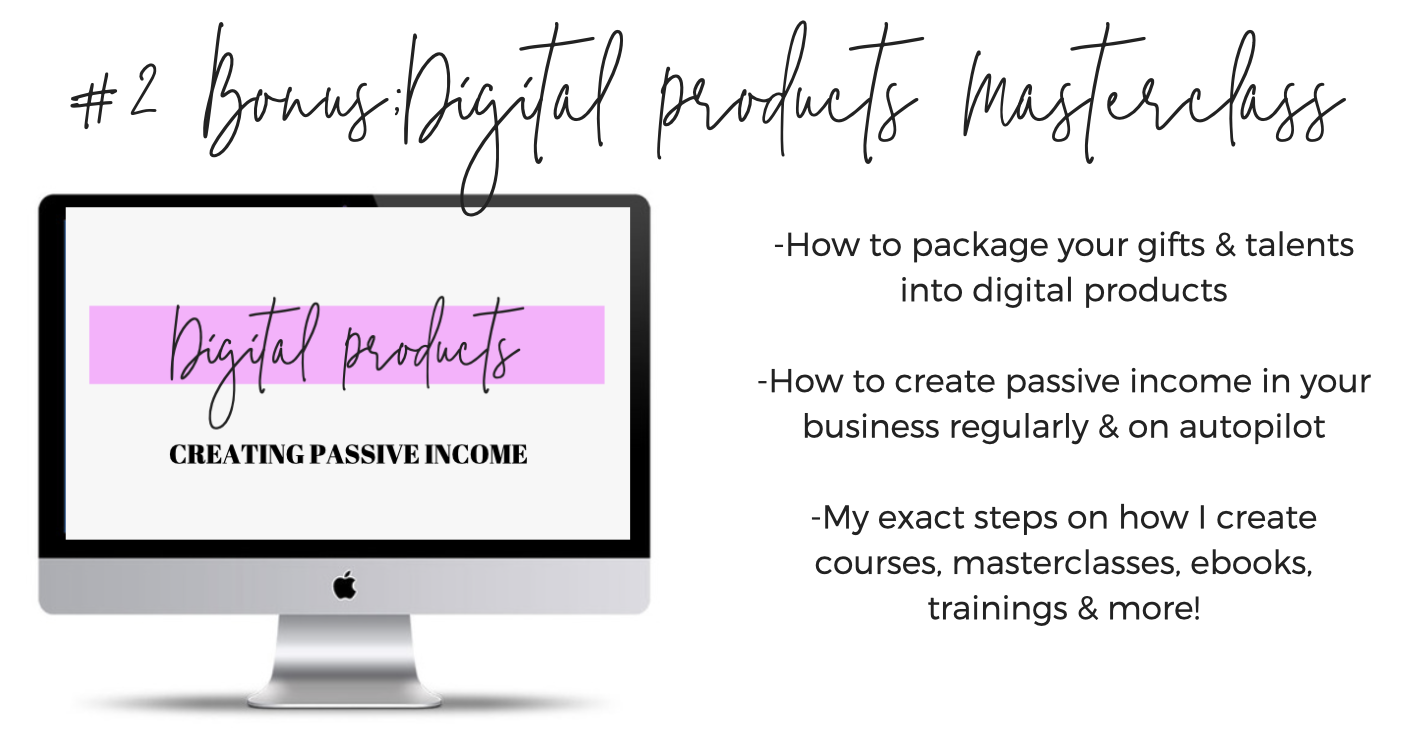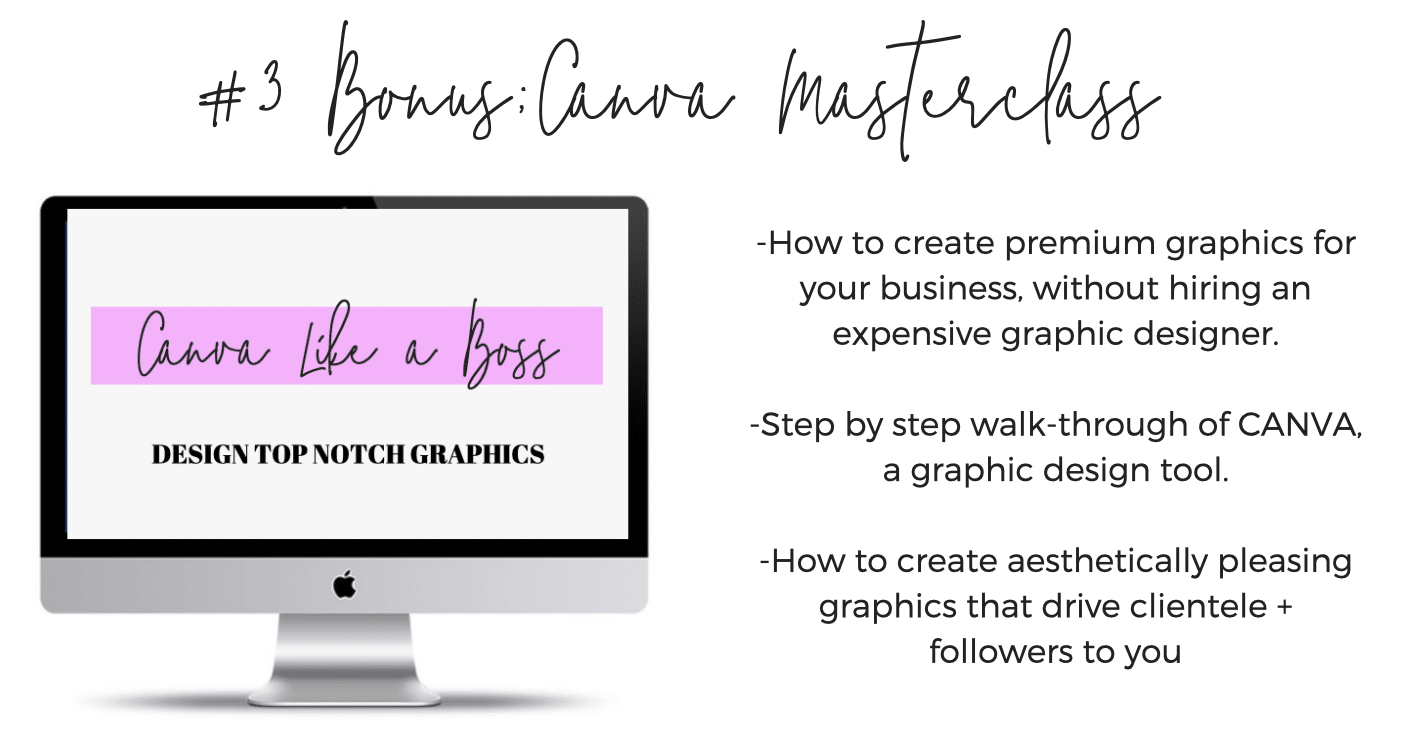 You're ready to take action NOW: You are in the process of launching your coaching business or have launched and are not getting the results you hoped for. You want a 60 day accelerated program to launch and create your business and high ticket offer. You're ready for results.
You want to be a coach or service provider: This program is best suited for anyone who wants to go into a service based business. Whether you want to be a coach, therapist, writer, consultant, marketer or any other service based provider, this program is a great fit for you.
You need help with the set-up: You don't know how to actually launch/run a business and need guidance. You need someone to walk you through the steps of actually running a business.
You are already in business but aren't getting the results you want: You've already launched your business, but you're not making the impact and income you hoped for. Getting clients is difficult, marketing is difficult and making money is difficult. You're ready to invest in some real business education and turn your business around.
You are making very little or no money: You are ready to take massive steps toward making GREAT money. Ultimately, you want to learn how to 5-6 figure months and are in need of some guidance how to get there.
Insane information overwhelm: Part of your problem is the insane overwhelm from all of the information! You need CLEAR, specific and actionable steps from someone who is already successful.
Marketing/Branding: You need help with marketing and branding your business. You have no clue how to attract soulmate clients and get them to want to work with you.
You're done stalling: You understand that success in business is not about getting another certification or learning another strategy. Success comes down to taking action now and learning the fundamentals.
You're invested in your business: You are dedicated, passionate, and willing to do the work in this program. You understand that in order to have massive success, you need to put in the work. You understand that this program is an investment for your future. You understand that when you invest in yourself, people will want to invest in you.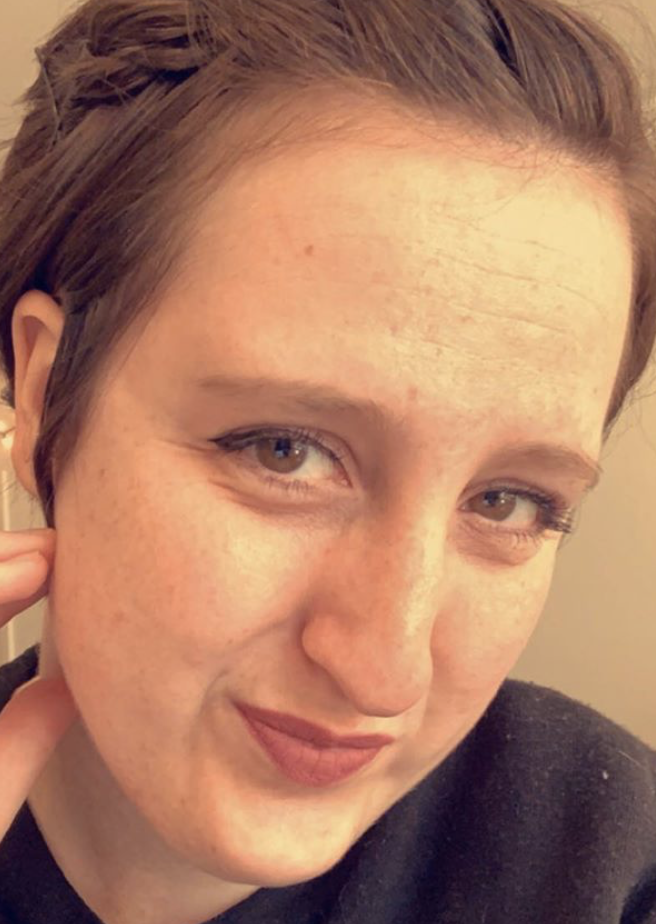 "Signing up for Business Bootcamp is one of the best decisions I have made! I struggled with wanting to commit to it, but when you read about how Jacqueline started her business, her journey and humble beginnings made me feel like she knew exactly where I was. I knew the money committment was the biggest thing holding me back, but the investment in myself was 100% worth it for me and my future. Over 8 weeks, I learned so many things I would have never thought of related to business. We were given many tools and action steps to guide us. On top of that, Jacqueline is very responsive and always an email away. This was super comforting as questions came up for me. Even if you are like me and are feeling not quite ready, this program will help you learn how to build your business from scratch, with all the secrets removed! I highly suggest you take the plunge if you are ready to take action to change your life, want to use your gifts and want to make earning money a wonderful energy exchange."
- Mia Stufflebean, past student of Business Bootcamp
Frequently Asked Questions
Do I have to be a coach to join this program?
No! This program is geared towards anyone who has a service based business, such as coaches, healers, therapists, or any other service based provider. It really doesn't matter what you do, as these principles can apply to any business.
What if I'm still in a 9-5? Is this the right time for me to take this program?
YES, YES & YES! Business Bootcamp is perfect for any entrepreneur, whether you are working in a 9-5 or are not. Business Bootcamp is designed to get you out of your corporate job and into your soul-aligned business. Whether you want to pursue your biz full time or start a side gig for now, anything is possible. Fun fact, I built my business when I had a 9-5, so it's totally possible and I can show you how I did it.
Do I need to have a business yet?
No. Business Bootcamp will help you get set up from the ground up. You don't even need to have a business yet.
Who exactly is this program for?
This program is perfect for any service provider who wants to launch an online business, such as coaches, influencers, therapists, consultants, teachers, marketers and on. This program is meant to show you how to take your expertise online and make a profit. Essentially, this program is for the aspiring entrepreneur ready to launch an online business or the entrepreneur who has already launched her business, but needs some extra help in making the impact + income she is meant for.
What if I'm brand new, just starting out and don't know what to offer yet?
Then this program is perfect for you! The BB program goes over all of the basics, so you don't need to have any experience or know what you will offer. In the first class, I help you find a niche and solidify your business mission. This program is the formula to do things the right way (aka build a business that makes money) whether you're just starting out or have been in business a while.
Is it costly to launch an online business?
I am teaching you how to launch an online business from scratch, primarily for FREE. You won't find this type of knowledge and resourcefulness elsewhere, guaranteed!
Do I need to be super "techy" or have knowledge of tech?
No problem! You don't need any tech experience. We show you behind-the-screens exactly how to set up and connect all the pieces so there's no prior tech experience needed.
What if I have other questions or need feedback?
Feel free to email me anytime during the program. I'm always email via email or the live coaching sessions. You'll get information on how to contact me when you join the program.
Do you offer refunds/can I cancel my membership?
Due to the nature of this commitment, no refunds are offered. You also will not be able to cancel your membership. When you enroll, you are entering a contract where you are committing to paying off the payment plan that you enrolled in.
WHAT IF THIS IS YOUR NEW NORMAL AFTER WORKING TOGETHER..
You've launched your OWN online business in a way that feels aligned to you.

You have a clear business plan and feel confident in your future.
You're making money and are on your way to 6 figures.

You have a signature program that you are booking clients for.
Business gets to be easy for you, as you're working less and making more
THIS PROGRAM IS MORE THAN JUST

HOW TO LAUNCH YOUR BUSINESS + MAKE MONEY (OF COURSE, THAT'S INCLUDED)
This program is a business AND life transformation.
For one year, you will have direct access to me, where I will help you launch your 6 figure business.
This program has been designed for YOU, so that you get the best results possible.
My promise to you: Your LIFE will improve in all aspects after going through this bootcamp. I teach this program with so much love + passion, that the energy you receive will be life changing.

And you'll do all of this in a way that's fully aligned with your integrity and values.
Here's the thing... I've been where you are, so I know how scared you feel right now.
Thoughts of, "Will this work for me?", "Will this be another program that doesn't get me results?", "Will this all be worth it?".
Fear is normal and exists at every level, especially when you are about to CHANGE your life.
My best moments in life have come from stepping outside of my comfort zone, in the face of fear.
Take the leap. The next step. It's your destiny.
You owe it to yourself to quit stalling. You can do this. You have the power to CREATE the business and life of your dreams.
If you feel called to do the work, don't ignore your intuition.
You have nothing to lose and everything to gain.
WANT TO HEAR MORE REVIEWS FROM PAST STUDENTS OF BUSINESS BOOTCAMP?

THE ENTIRE

BUSINESS BOOTCAMP PROGRAM

WITH 8 CLASSES

($3000 VALUE)

8 TRANSFORMATIONAL LESSON PLANS & ASSIGNMENTS ($1000 VALUE)

LIFETIME ACCESS TO ALL PROGRAM CONTENT + UPDATES

BONUS #1:

SELF PUBLISHING COURSE ($400 VALUE)


BONUS #2

:

DIGITAL PRODUCTS MASTERCLASS ($300 VALUE)


BONUS #3:

CANVA MASTERCLASS ($300 VALUE)
TOTAL VALUE: $5,000
USUAL RETAIL PRICE: $697
PRICE FOR THIS SPECIAL: $397!!
If this program resonates with you, I would love to be your mentor & guide on your beautiful journey.
This program is EVERYTHING I wished for back when I was getting started.
I'll help you fast track your way to success, save hundreds of hours in time, make beyond 6 figures + launch your dream business with my proven system.
You have the talent, the support from me, and the courage to do this if you feel called to join.
When you sign up for this program, you will not have to take another program on launching & growing an online business.
I have filled in all the blanks and left no question unanswered on how to go from where you are now to the CEO of a profitable business.
ARE YOU READY TO CHANGE YOUR LIFE?

JOIN BUSINESS BOOTCAMP FOR 50% OFF BEFORE ENROLLMENT CLOSES.