Launch Your Online Business is THE 7 part course to finally get your business up and running, so you create the impact and income you deserve.
Providing you with the rundown on all you need to know to launch your PROFITABLE biz, you'll feel confident and ready for this next level of your life.
From the basics to the complexities, I'll have you covered when you enroll in this course.
No business or web experience? No problem
No niche yet? No problem
No testimonials? No problem
No big following or social media presence? No problem
There's a million business programs out there, but none like this one. I'm teaching you how to launch your coaching business, from scratch, just like I did.
SO HERE'S THE DEAL: RIGHT NOW, YOU'RE
DEALING WITH THE FOLLOWING;
You've been "thinking about" or "about to" launch an online business for far too long..
You've tried to do some research about starting your own business, but feel overwhelmed + ready to scream from information overload..
You're over the freebie overload & are more confused after signing up for a million freebies...
You lack clarity on what it takes to create, launch, and run an online business..
You have this gift you want to share to the world, but aren't sure how to get it out there..
You're done with your 9-5 and are ready to launch your own profitable business..
YOU'RE READY FOR A LIFE
+ BUSINESS BEYOND YOUR DREAMS.
You know you're meant for so much more.

Your soul is looking for a simple, easy to digest & direct crash course in launching your own business. You want something that you can pick up and apply quickly, so you don't second guess yourself or change your mind.
You have a unique calling for this and feel it in your bones that online business is for you. You have a passion and purpose that you are dying to share with others. You have gifts that could help millions of people around the world. You have the calling for more.
There's a tiny little voice urging you to trust yourself. To take action.
HOW CAN I HELP YOU?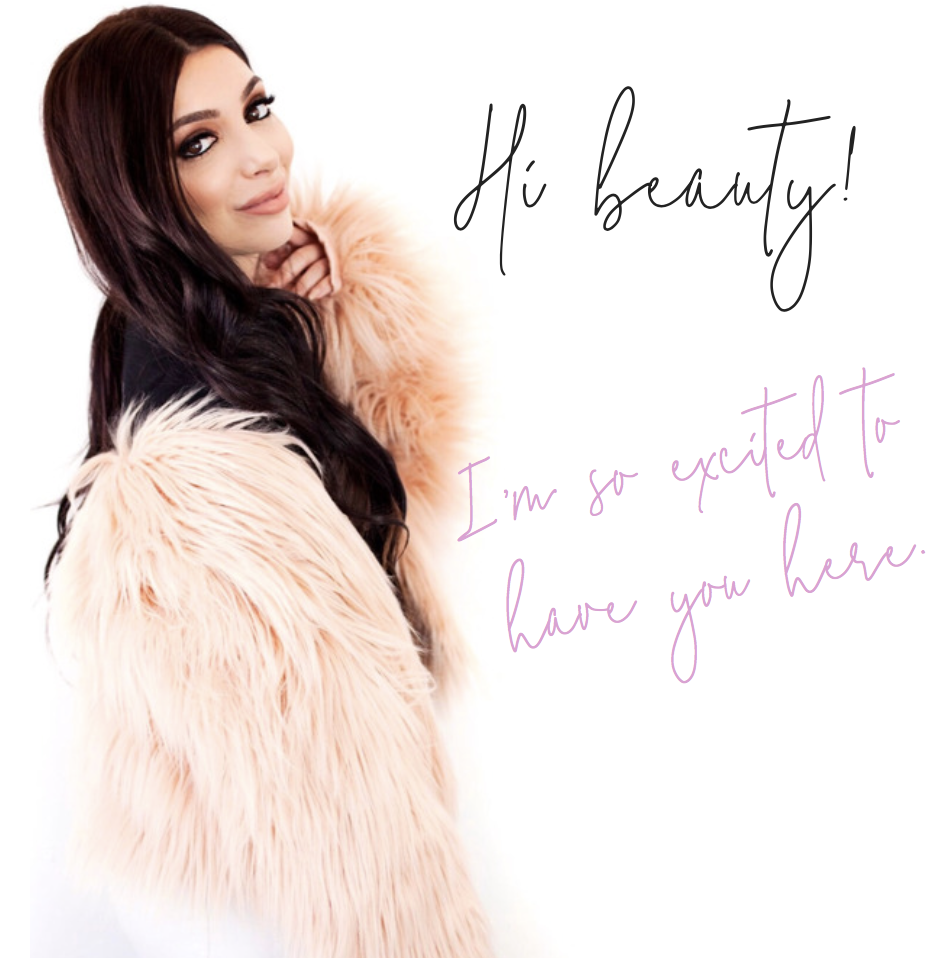 I'm SO excited to have you here. I'm Jacqueline Kademian, a Licensed Marriage & Family Therapist and Business Coach. To show you how I can best help you, I thought it would be nice to give you a little rundown about how I started my business, so you can see that I can help you do the same. I know what you want deep down, because I also wanted the same things for myself!
Just three years ago, I found myself confused out of my mind about starting my own online business. I had just finished my Master's Program at the time, and I was ready to jump in the work force as a Marriage & Family Therapist. After working full-time for a few years, something didn't feel right. The dread of the 9-5 started to affect me more and more. I started to become unhappy, unfulfilled & unsatisfied in my career, a career that took me 7 years to get to! I just knew that there was more for me, that I was meant for more than the typical 9-5. I wanted to design my own career & think outside of the box.

In my profession, no one ever talked about venturing off online and starting their own online business. It was almost unheard of...it was only for other professions & the business brains of the world, or so they thought. I was so afraid of how to launch my own online business, that I ended up paralyzed by fear and stuck in inaction.
I didn't know where to begin. Fear was in the driver's seat for me. I mean, I had absolutely no business, website, or technical experience. I had NO clue how to start my own online business. I knew NOBODY in online business. I was virtually on an island all by myself, with this crazy dream to make it online.
Until one day, I just decided to go for it. So.. for months and days at a time, I researched all about online business. Let me just tell you, the material out there sucks! I mostly learned on my own (experience is the best teacher) what works, what I need to do + how to create a profitable business. Three years later, I can finally say that I GET it.
Today, having my own business is a dream come true. Now, I am my own boss. I decide what I want to work on. I am able to help and inspire people doing what I love. I am able to share my passions into the world, all while making an income. Most of all, I feel fulfilled and satisfied on so many levels.
I also want this for you. I know what it's like to be boxed in, feeling like you are meant for something more. But what if you decide to make a different choice? What if you decide to follow your intuition and get started on your OWN business.
You have nothing to lose and everything to gain. I'm guessing that if you're on this page right now... you're also CRAVING the freedom, independence & financial security your own business can give you.
ALL YOU NEED IS AN IDEA + PASSION TO
BEGIN..I'll help you with the rest.
I know how important it is for you to receive guidance that is simple, direct & straight to the point. It was what I needed when I just started out, so I know what you need at this very point.
Whether you are an aspiring or practicing coach, therapist, healer, lightworker, consultant, teacher or any other service based provider, I can help you package your gifts into an online business. As long as you have the passion to take action, I can help you with all of the logistics.
Even if you feel confused as to what your calling is, the most exciting realization is that you can create an online business, out of anything. So don't feel bad if you don't know your exact path right now. You can create an online business out of anything..even if you want it to be a side gig for now.
So, there is no such thing as any idea being off limits or "unfit" for online business. In fact, some of the most successful online businesses are in unconventional fields (was mindset coach even a thing back then?)
So, no matter what your idea is, if it's in your heart, it's there for a reason. If you feel called to have your own online business, there is a reason.. do not ignore this intuitive calling. Now more than ever, new entrepreneurs are being born daily. I have the calling to help you become the NEXT one.
All you need is passion, purpose + a willingness to take the next step. I'll help you take care of everything else in this course. I'll even help you find your niche, if you're confused about what you want to do. You can rest easy taking guidance from someone who has actually build her own profitable business, from scratch.