Sadly, so many amazing people never find love. They give up on love and decide to be single forever. They believe the lies above. Or, they decide to settle and live in misery. They settle for crumbs and stay in toxic relationships because they think they have to.
But have you noticed? Setting in love or giving up isn't getting you the results you really want. In fact, it reminds you day after day that you're not living in your true purpose...which hurts. Here's the truth you need to know:

Everyone has the ability to manifest love. Simple mindset, energetic and confidence shifts will take your love life to the NEXT level.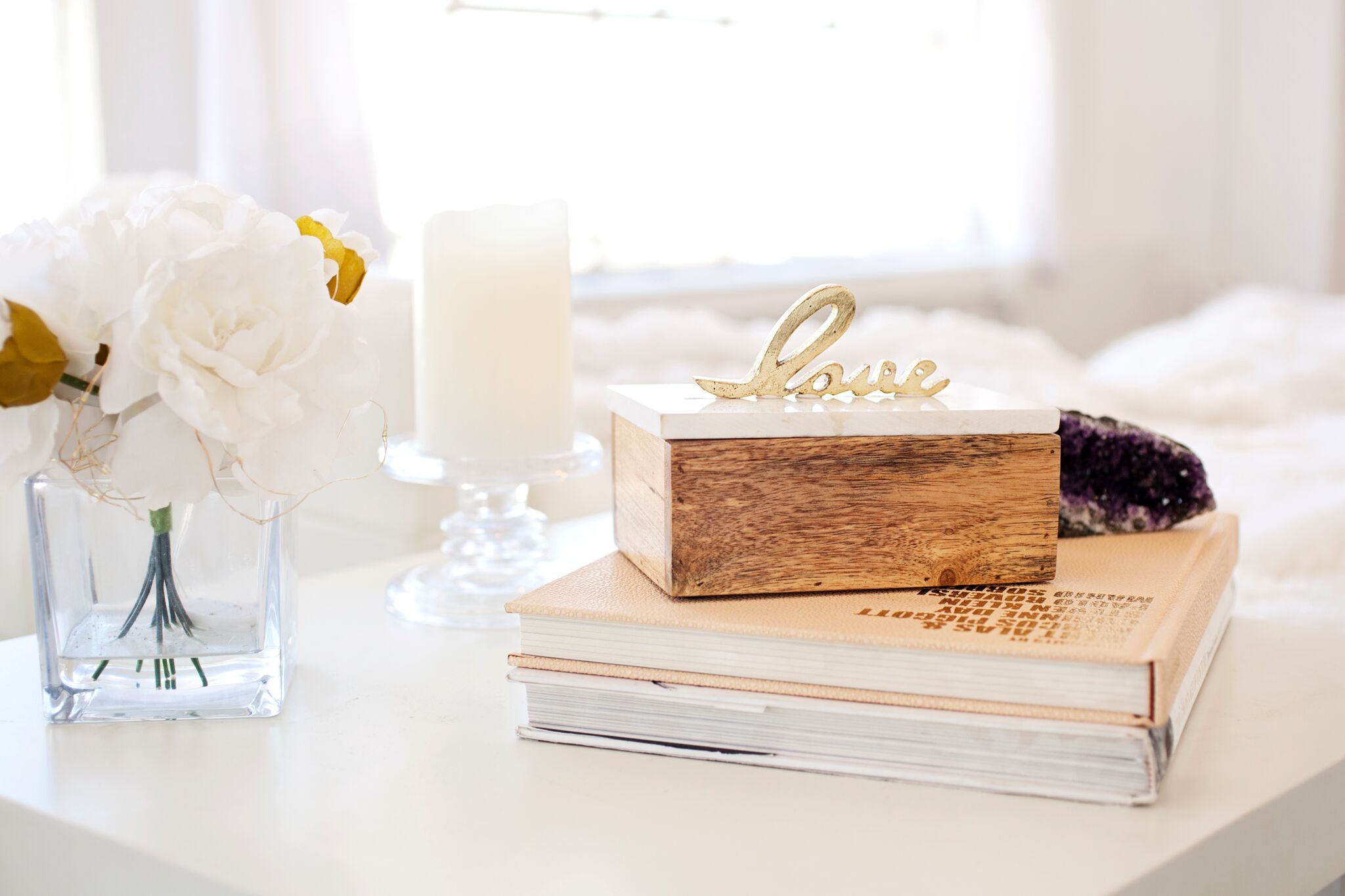 I can't stress this enough.
If you're not seeing the results you want in your love life, giving up is not the answer. If you want to attract in the one and your dream relationship (it's possible), you just need to learn a new way of being, thinking, and believing. You need to change your focus and recognize that you have the power to manifest in your dream relationship.
Everyone has the power to manifest love. You are not less special or lucky than anyone else. The chances are in your favor. I'm here to teach you how to fully trust the process and how to use it to your advantage. This process is SIMPLE and EASY. I know this because I have used these same principles to manifest my soulmate, after being in a toxic relationship.
2016 was the year I said ENOUGH.

In a relationship that was going nowhere fast, feeling the most insecure I'd ever felt, and ONLY finding my worth through a man, I was in a dark place. This time of my life was the lowest point I'd ever hit in love. At 25 years old, I couldn't BELIEVE that I was dealing with this..basing my worth on a man and settling for a toxic relationship.
I just knew that there was something more for me. I felt all of the fears that you may be feeling right now. I worried what others would think, how it would feel to be single again, how I would have to start over AGAIN, with no certainty that it would work.. I was so sick of "failing" in love, but I still did it...I knew there was something more.
I'll never forget the day I asked the Universe for help and decided to do something different with my love life. I decided to dedicate 2016 to changing my mindset around love once and for all, so I could experience an epic love relationship that I wanted. I became introduced to the Law of Attraction, a universal law which states that like attracts like. I used the knowledge of the law to my advantage, and it worked.
In just under six months, I went from toxic relationship to manifesting my soulmate + dream relationship. This big change is exactly what inspired me to create the Manifest Your Soulmate course. Putting together all of my techniques, mindset processes, strategies, alignment work, the energetic work... I just knew I had to share this with you... so that's exactly what I did.
I believe you deserve so much more in love. This course has been created to prepare you, on all levels, to manifest the love life of your dreams. My methods work so well because I help you own your power and implement practical strategies TODAY. I don't focus on BS such as how you look, what you wear, how you text your date, how you flirt and anything else that doesn't matter. I bring it all entirely back to you, where the magic happens.
You have the power to become a magnet to the partner and relationship of your dreams - it is law.