There has NEVER been a better time in history to become an author.
Self publishing is on the rise, due to amazing companies like Amazon who make the dream of becoming an author possible.
With companies like Amazon, you are able to independently create your own book and publish it yourself with their system, with ZERO cost up front.
All you have to do is write your own book and then publish it on Amazon (which is what I'm teaching you in this course). Amazon then takes full responsibility for printing, shipping and sending your books.
This is a game changer.
Now, you don't need a major publisher to pick up your book and decide that they want to make you into an author.
You have the power to write your own destiny, to become an AUTHOR on your own terms.
So if you have the dream of becoming an author, you're in the right place.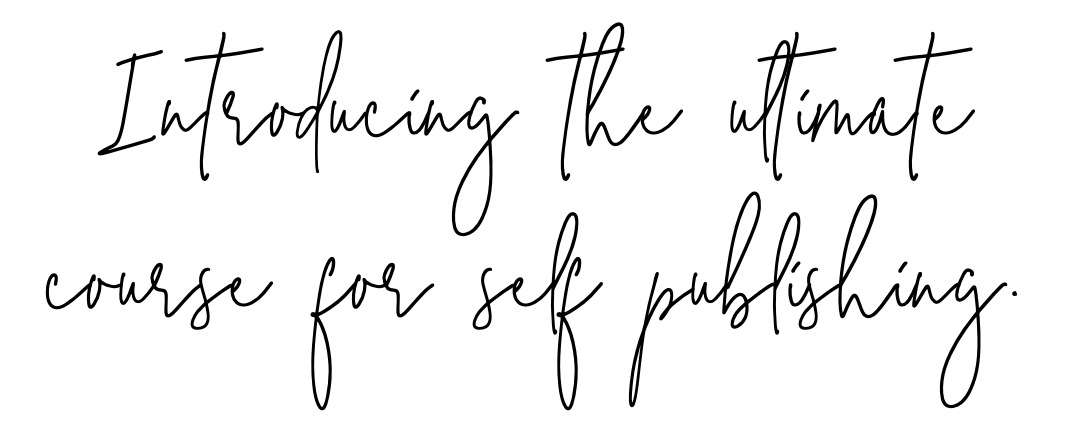 Self Publishing 101 is the ultimate course for self publishing your first book on Amazon.
I'm here to help you drop the overwhelm, fear and uncertainty.
Just imagine...a few moments from now you can become an author. Yes, you read that right.
In this course, I cover everything that goes into publishing, from A-Z.
I give you my absolute best steps for publishing your own book, as I've published three of my own.
I'll save you hours and hours of stress looking up all the answers on Google. No late nights and feelings of overwhelm. No difficulties with getting your book accepted by Amazon. You'll be able to ditch the overwhelm and focus on the most important task, getting your book out into the world!
There has never been a better opportunity than now for you to write your first book.

There is no reason why you shouldn't do this.
Whether you have your own business, work a corporate job, work part-time or don't work at all, publishing your own book is soething you can do, right now.
Once your book is created and published, it can make you money ALL of the time, whether you are sleeping, working, on the beach, or walking your dog.
You also have full creative freedom, independence, the ability to write as many books as you want...and SO many more benefits.
Let me help you expand your influence, create an epic impact, and grow your income at the same time.
P.S: Who knows how much longer Amazon will offer this opportunity? Take advantage now!