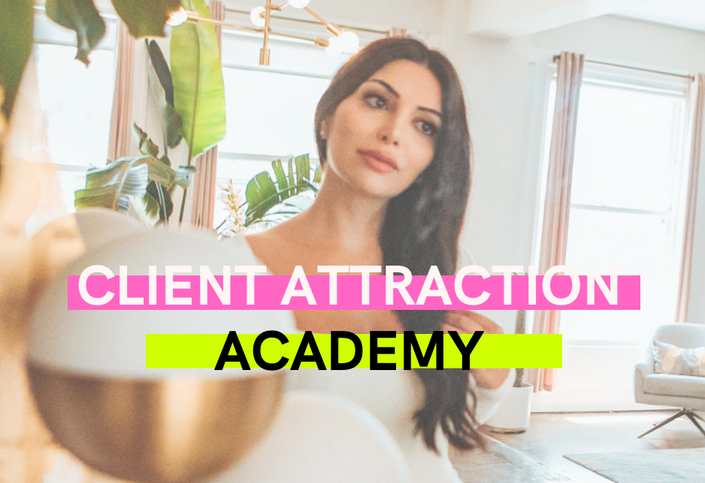 Client Attraction Academy
The ultimate business program that teaches you how to attract soulmate clients into your business & sell out your offers!
ENROLL NOW FOR 70% OFF!
What if you could turn your current followers into high-paying customers, attract soulmate clients on autopilot & create consistent income each month?

Client Attraction Academy is the ultimate self study program that makes it easy (& fun) for you to attract soulmate clients into your business..without hard selling, hustling, or forcing yourself to use unaligned marketing strategies.
This is a program focused specifically on the goal of getting you more clients & making you more money in your business.

Say goodbye to chasing after clients and feeling needy for clients ever again.
This program isn't about doing more, applying more strategy or hustling more...
It's about making simple mindset and energetic changes in yourself...and then making aligned marketing choices that get the clients in the door.
If you want to increase your revenue, attract more clients, make business more fun & thrive in all ways..you're in the right place.
It's time to learn an aligned approach that turns you and everything you do into a client magnet...for LESS THAN .91 CENTS A DAY!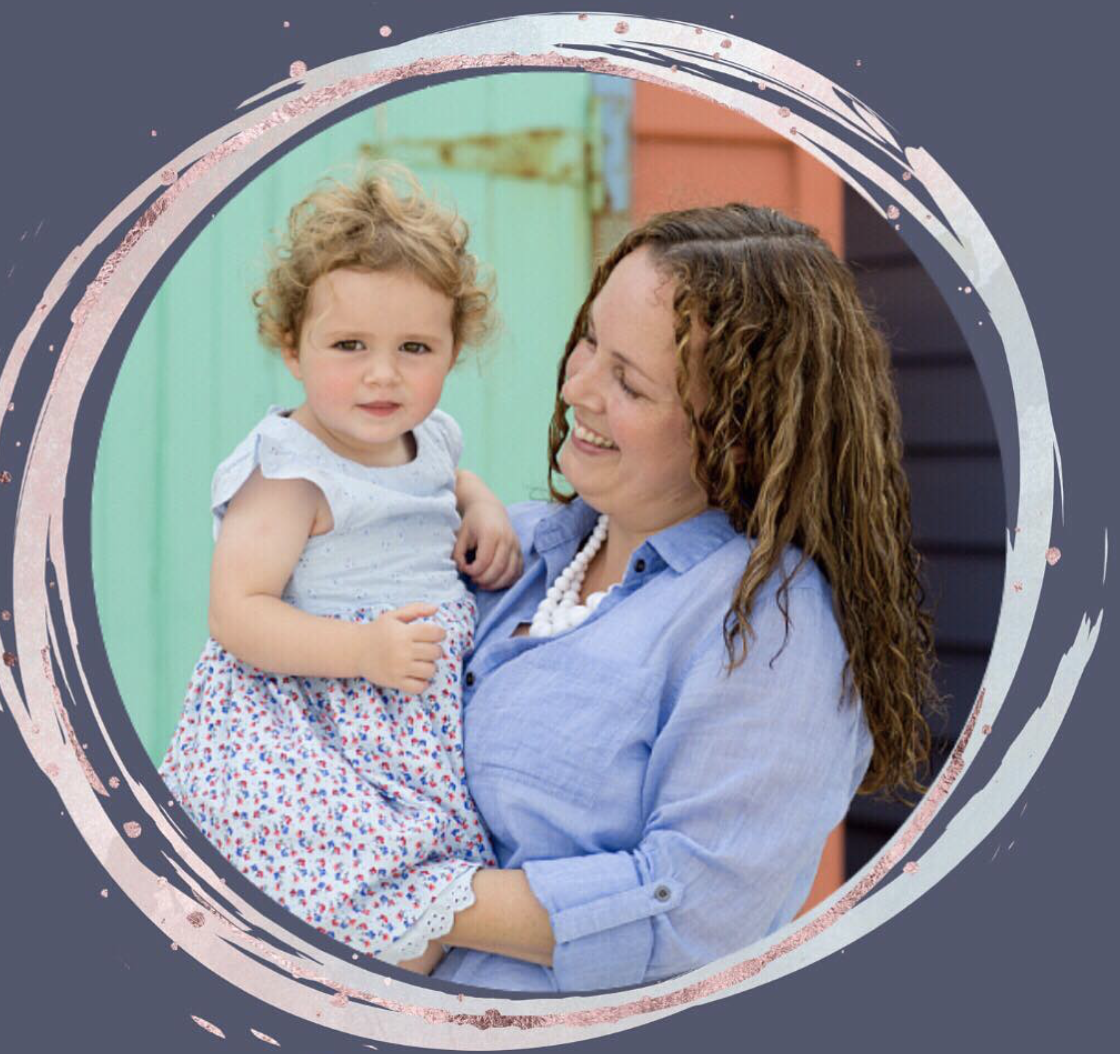 "Client Attraction Academy was such an amazing program that super charged refining my ideal client I love to work with, along with simple but powerful methods to help you align and attract those beautiful clients.
It takes the guess work out of the frustration so you can get on with sharing your gifts and getting on with doing the work you love!

I highly recommend this program to anyone really wanting to nail who their ideal clients are and who also want proven soulful methods of attracting them in.

Jacquline has mastered this process in a very nurturing and successful way, learn from the best!"
- Sasha Dent, past student
IT"S TIME TO BREAK THE RULES. CREATE YOUR OWN PATH. DITCH THE HUSTLE. BE FULLY BOOKED.

LEARN HOW TO ATTRACT YOUR SOULMATE CLIENTS IN AN EASY, FUN & NATURAL WAY FOR YOU, WITHOUT HUSTLING.
WHO IS THIS PROGRAM FOR?
This program is for any business owner who wants to attract MORE soulmate clients into their business.
If you are looking to double, triple, quadruple your revenue this year, this program will teach you how to get more clients into your business.
It's a program focused specifically on the goal of getting you more clients...without hustling, more strategizing or forcing.
This program will work for any industry, any niche, any country… whether you are a coach, healer, therapist, consultant, fashion designer or on.
This is for the moden day goddess who wants to experience an inner and outer transformation, of mindset, energy & aligned marketing.
SO LET ME ASK YOU BOSS BABE...HAVE YOU BEEN DEALING WITH THE FOLLOWING?
You can't seem to easily attract clients into your business, as it always feels like hard work month to month
You have amazing offers + services, but it feels so difficult for you to actually book clients
You're doing all the "right things" such as implementing marketing strategies, learning sales scripts, showing up on social media, attending networking events...with not much to show for it
You find yourself over-working and "hustling" too much
You have big goals in your business, but it feels like a constant struggle to book more than a few clients at a time
You don't love the never-ending hustle to market more or sell more
You're not making the kind of money you would like in your business
Your mindset feels off and you struggle with issues of self doubt in your business
Part of your problem is knowing what to do in order to get more than a few clients into your programs

Your head is SPINNING from all of the complicated "get clients" information online.

You are starting to realize that strategy isn't only what's missing, but also your mindset & inner game
You wish there was an accelerated way to book your soulmate clients and have the business of your dreams
FROM THIS POINT FORWARD, YOU ARE GOING TO LEARN A NEW WAY OF BEING, THINKING & IMPLEMENTING, WHICH WILL FOREVER CHANGE HOW YOU ATTRACT CLIENTS & MAKE MONEY IN YOUR BUSINESS.

I'M HERE TO SHOW YOU HOW TO TRANSFORM YOUR BUSINESS & CLIENT GETTING MOJO, FROM THE INSIDE OUT.


Listen beauty… there is no reason why you can't have all the clients you want...
Getting more clients into your business shouldn't depend on learning another marketing strategy, posting 8x on social media, posting in every Facebook group, networking until you drop or trying to do ALL the things every other coach is telling you to do.
You really can get more clients into your business, without pushing yourself to do more.
Let me add: I'm not talking about attracting any clients who aren't a good match for you.
I'm talking about attracting your soulmate clients. Those clients you adore. Those clients you have been waiting to work with.
You see, you deserve to work with clients who are easy, exciting, and fun to work, that make work feel like a vacation. You shouldn't have to settle for less!
Now you may be wondering, this sounds great, but how can this be possible? Can this really be true for me? Is this just some BS or another program that won't work?
I know you've probably been told that to attract more clients, you have to push yourself out of your comfort zone, market like a maniac, sell constantly, create content every single day, show up everywhere, and go, go, go.

You've probably been convinced by the business and marketing gurus that you just need to learn their perfect strategy or follow their system.
You see, there's nothing wrong with following aligned strategy + marketing that lights you up.
The problem is that many business owners don't know what that means or how to find the strategy that will work for them.
Many business owners are stuck following strategies that don't suit them, that only make them feel more disappointed and frustrated.
It's not about posting in more FB groups or posting on Instagram 8x a week if you can't stand those actions.
That hustle mentality and exhaustive craziness actually pushes your soulmate clients away. They feel that energy.
I want you to forget all of the typical advice for the moment, because there's a simpler and more effective approach, that will change everything for you.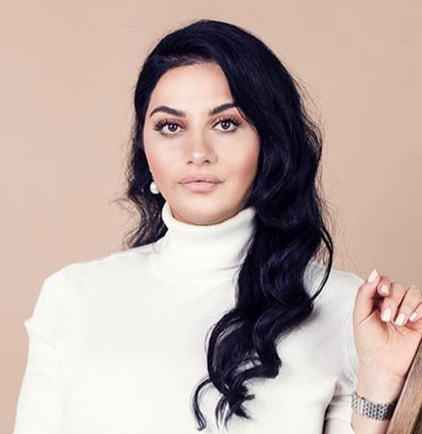 "I joined Client Attraction Academy and I am so happy with the results, it really made me see the qualities that I possess. It not only teaches you about business but it teaches you a lot about yourself, it's incredibly motivating.
Because of this program, I launched my online school, published my book, my Instagram account is booming and I'm more confident than ever. You will learn so much about the law of traction and how you can incorporate LOA in your lifestyle. Jacqueline also provides amazing feedback.The classes are live where you can ask questions.
I highly recommend this program you won't regret it!"
- Edit Alaverdyan, past student
HERE'S THE BIG "SECRET" TO SUCCESS: YOUR SOULMATE CLIENTS AREN'T ATTRACTED TO MARKETING STRATEGIES, SALES TECHNIQUES OR HARD HUSTLE.
THEY'RE ATTRACTED TO YOU: YOUR ENERGY, YOUR VIBRATION, YOUR GIFTS, YOUR SPECIAL WAY OF BEING AND SERVING.
No amount of marketing, strategy, or action plans will help you attract clients UNTIL you address the 3 make or break things that will attract the right clients:

Here's how we are going to work on these key elements in this program:
#1: You: Right now, you have some thought patterns and beliefs that aren't serving you. You also have lost touch with yourself and all you have to offer. You've been taught that you need to do more and hustle more. This has dulled your shine and your unique way of showing up. This sabotages your ability to attract all of the clients, money and freedom that you want. In CAA, I help you clear out the negative thoughts, revamp your thinking and become more of who you are at your core.
#2: Your Energy/Vibration: You also may have forgotten some simple truths about the Universe. The way to success isn't by doing more or taking action. Your true power to create a thriving business comes by learning how to to manage your vibration. When you ignore that, you're missing the single most important factor to your professional success. The way to success is about the way you are BEING. Aligning your vibration to success and soulmate clients is what creates all the difference.
#3: How You Serve/Market: Right now, you're engaging in marketing tasks and strategies because you think you have to. Most likely, these strategies aren't part of your higher calling. Once you start to understand the truth about yourself and your vibration, you can then create a marketing strategy that you are aligned to. In CAA, I help you create a Client Attraction Plan that is unique to you (not what the experts tell you to do). When you engage in aligned marketing activities, your soulmate clients will flock to you.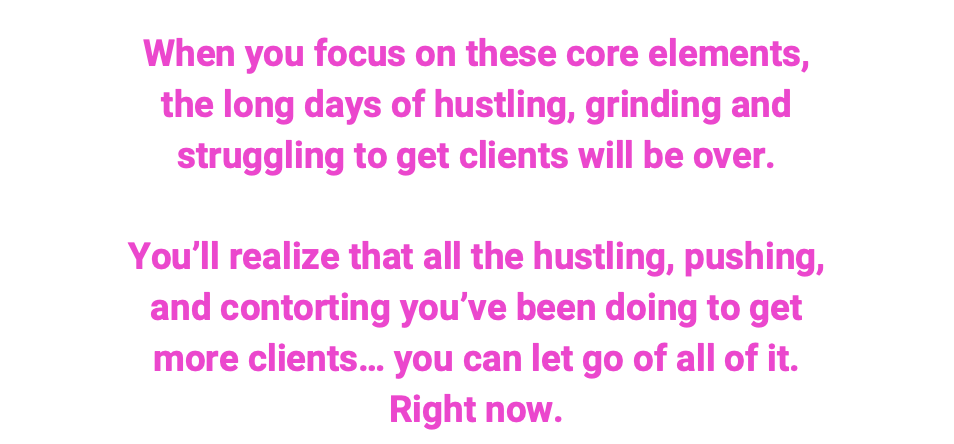 Are you willing to drop the hustle & learn a new way of attracting clients in just 6 weeks?

Join Client Attraction Academy &..
Attract your soulmate clients with more ease and flow than ever before

Dump all the marketing, sales, and business-building tasks that drive you crazy

Spend more time doing what you love, instead of doing things you hate to do
Learn how your mindset + energy are your greatest client attraction tools
Give everything you do that magic touch by choosing only those marketing activities that are fun, exciting, and inspiring for you

Never again feel anxious or desperate about getting clients

Make more money than you can imagine by being in tune with who you are
Develop your own inspired way of attracting and serving your clients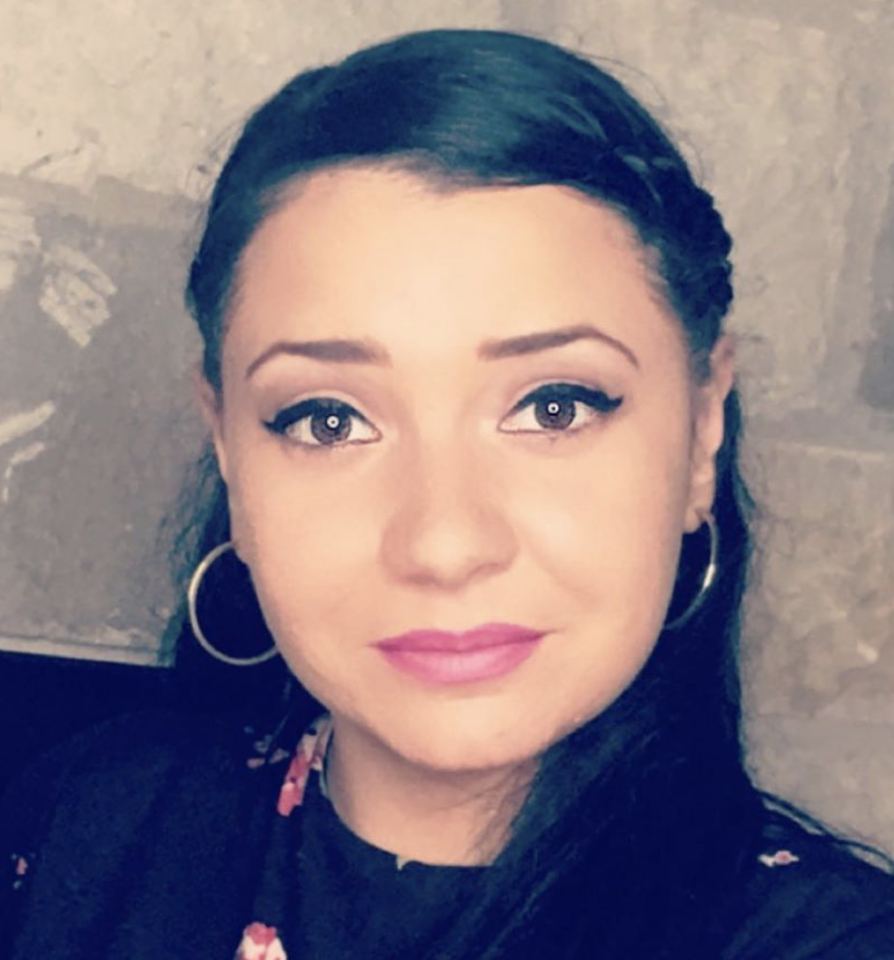 "The Client Attraction Academy is the perfect compliment to Business Bootcamp. I absolutely loved the client attraction academy because it helped me open my eyes to see why my business hadn't taken off and Jacqueline gave me the tools to start attracting more clients and grow my business. I am forever grateful to Jacqueline for creating this course and the support that she provides is above and beyond what I expected. I recommend this course to new and seasoned entrepreneurs that are struggling getting consistent business. Thank you so much Jacqueline for this amazing program "
- Rachel Reed, past student
WHO AM I & HOW CAN I HELP YOU GET MORE CLIENTS?
Hey gorgeous! To introduce you to myself, I'm Jacqueline Kademian, a Licensed Marriage + Family Therapist and Business Coach.
I've been an entrepreneur for over 4 years now, and I can tell you that it's been one of the best decisions of my life. However, my journey has been filled with many ups and downs. I had so many moments of doubt, confusion and stress in the early days of my business. So many moments where I wanted to quit and give up.
I used to struggle to get even a few high paying clients. I was stuck making 3k or less a month (mostly selling digital products) and I couldn't seem to book high ticket clients on a whim.
Meanwhile, my friends + colleagues were doing great! They were celebrating big 6- and 7-figure wins, record-breaking sales, and high-profile successes while I struggled to get a few people into my high ticket programs!
So, I did what everyone kept telling me to do. I started to learn new marketing techniques. I started to invest in seveal different programs. Post on FB groups. Go on Instagram Live consistently. Post on my Instagram consistently. Create new products. Email my tribe and update my blog regularly. Put myself out there and even message some potential clients.
You know what? I got a few clients. But they weren't my ideal clients. It also didn't feel good to constantly have to engage in things I didn't want to do. Another FB group post? Another blog update? Another program? Running weird Facebook ads? Ugh!
Finally, I was introduced to a new way of thinking and being in my business. I was introduced to other business owners who were using their vibration and energy to book out their programs.
These women were so magical, aligned, and themselves. They taught me how to also ease into my own being and work from a state of flow.
Now, I'm not saying that you need to drop all marketing and action. You do need to take action to have success in your business. However, what we have been taught about taking action and marketing is all wrong.
You can take ALIGNED action that gets you what you want, which is ultimately more clients.
Ever since learning these shifts, my business has exploded! I hit my biggest months in PS. I started to book out soulmate clients. I reached my goal of 100k a year. I started to have more fun and joy in my business. I am now more confident than ever in my ability to attract soulmate clients.
I've refined, deepened, and elevated this formula over the years, and it never fails to attract my very best clients. I now want to teach you how to do the same.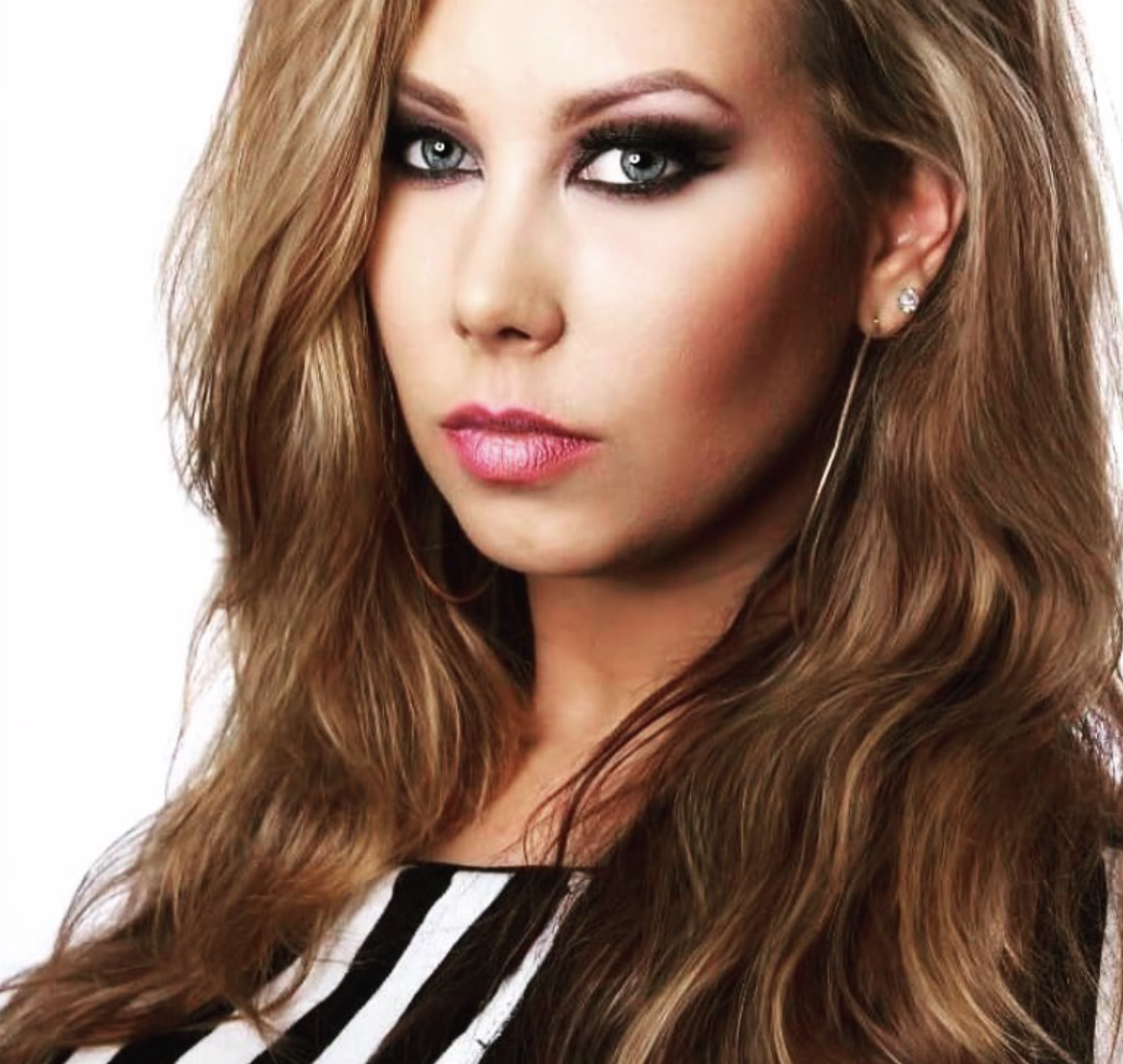 "Jacqueline of Positive Soul is incredibly intuitive, caring and a natural business coach. She has been an invaluable source of guidance, advice and motivation. Jacqueline effectively helped me gain clarity on my niche and push past limiting beliefs in order to create my signature coach program. I left every session feeling empowered and energized, knowing that Jacqueline provided me with the tools to take the next steps in building my business. She is extremely supportive, understanding and relatable, she made reaching out for help easy. Jacqueline has provided me with well-thought out strategies that sit well with my intentions and values. She is relentlessly positive, professional and knowledgeable. Jacqueline is the coach for you if you are seeking a highly qualified, motivating and inspiring business coach."
- Leah Cahill, past student
WHAT TO EXPECT FROM THIS PROGRAM:
This program is a self study online program, meaning that you get access to all of the material and can take your own pace.
Due to the program being self study, you also get to save 60% off the normal enrollment price!
There are 6 online classes and assignments that are meant to teach you the material.
Each class feels like a personal coaching session, with tools, techniques, prompts and material to transform your business.
You will directly hear from me explain the material through 6 different classes, which range from 75-90 minutes long each.
All of the course materials, including countless real-life examples are immediately available within the online student portal.
You will have lifetime access and access to any future updates.
HERE'S EXACTLY WHAT YOU ARE GOING TO LEARN IN EACH CLASS:

CLASS ONE: SYSTEM FOUNDATION + PARADIGM SHIFT
How the Universe works and how this impacts your business (hint: it's energy based, not action based)
The science behind attracting clients (how to attract clients with your energy/vibration)
The secret to attracting more than enough clients and more than enough money anytime you want
How to connect to your inner business expert & instantly receive spot-on guidance
How to tap into your inner resources to attract all the clients you want
Uncovering the limiting beliefs + rules you have set for yourself
CLASS TWO: BUSINESS VISION + CLIENT ATTRACTION PROCESS
Getting clear about your vision in business and claiming it for yourself
The Client Attraction Process that makes it easy for you to attract only those clients who light you up.
How to identify your soulmate clients, know what they want, and position yourself as the ideal expert to serve them.
How to create an immediate, magnetic connection with your clients without using phony techniques or tactics
CLASS THREE: YOUR OFFERS + MONEY MINDSET
How to position + price your offers so they sell
How to tweak your existing offers so they become high-powered client magnets
How to love your product or service, so you are excited to share and talk about it
How to get clear on the true value of your services so you stop selling yourself short and start charging what you want (this makes all the difference)
Shifting your money mindset + allowing financial abundance to come through
Making peace with receiving lots of money
CLASS FOUR: CREATING AN ALIGNED MARKETING PLAN

Reframing your old beliefs and habits about the role of action in your business and what you "should" be doing
How to take inspired action in your business
How to ditch any marketing strategies that don't serve you + light you up
How to know your strengths and leverage them to engage in marketing activities that make you happy
Learning how to engage potential clients by being you, without any inauthentic marketing techniques
CLASS FIVE: YOUR CLIENT ACTIVATION PLAN + HOW TO ALIGN TO CLIENTS
How to create alignment to the clients that you want - with your own client activation plan
Creating your own processes for increasing your vibration and energy
Using the Law of Attraction to manifest more clients into your business
How to align to getting clients during a program launch, promotional period or offer
Perfecting your alignment methods, so that you are operating from a flow state in your business
CLAS SIX: TROUBLESHOOTING + MANIFESTING YOUR DREAM BUSINESS
Reviewing the most common challenging situations, including when it looks like nothing's happening, when your passion for the work goes away, when you don't know what to do
How to overcome any potential obstacles to your vibrational alignment
How to deal with naysayers and your own inner critic
How to rewrite scarcity programming, release need/attachment to clients and amp up your receiving skills
How to manifest the exact type of business that you want to run
How to integrate the material moving forward
WHEN YOU ENROLL, YOU'LL ALSO GET $500 IN BONUSES
!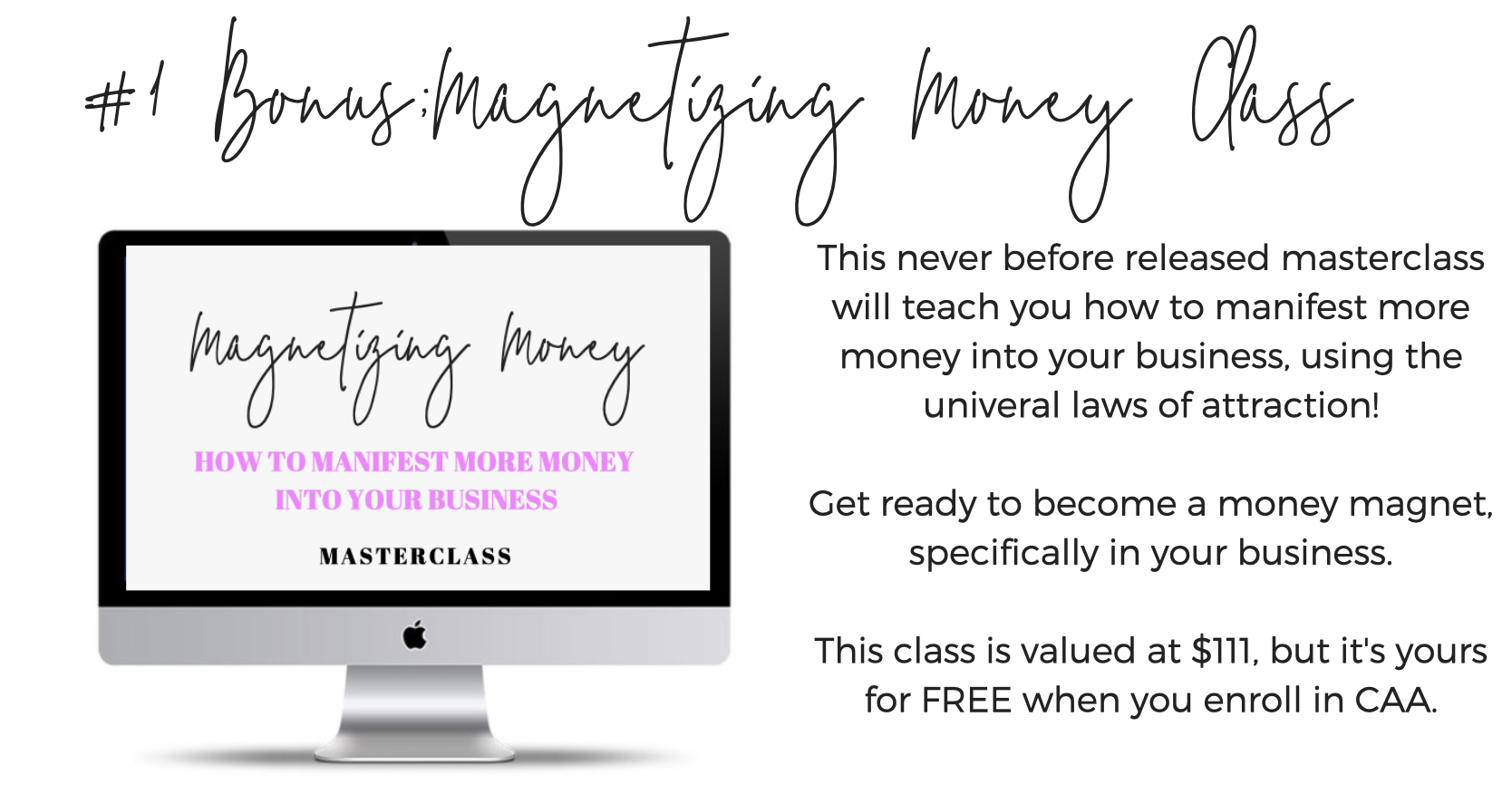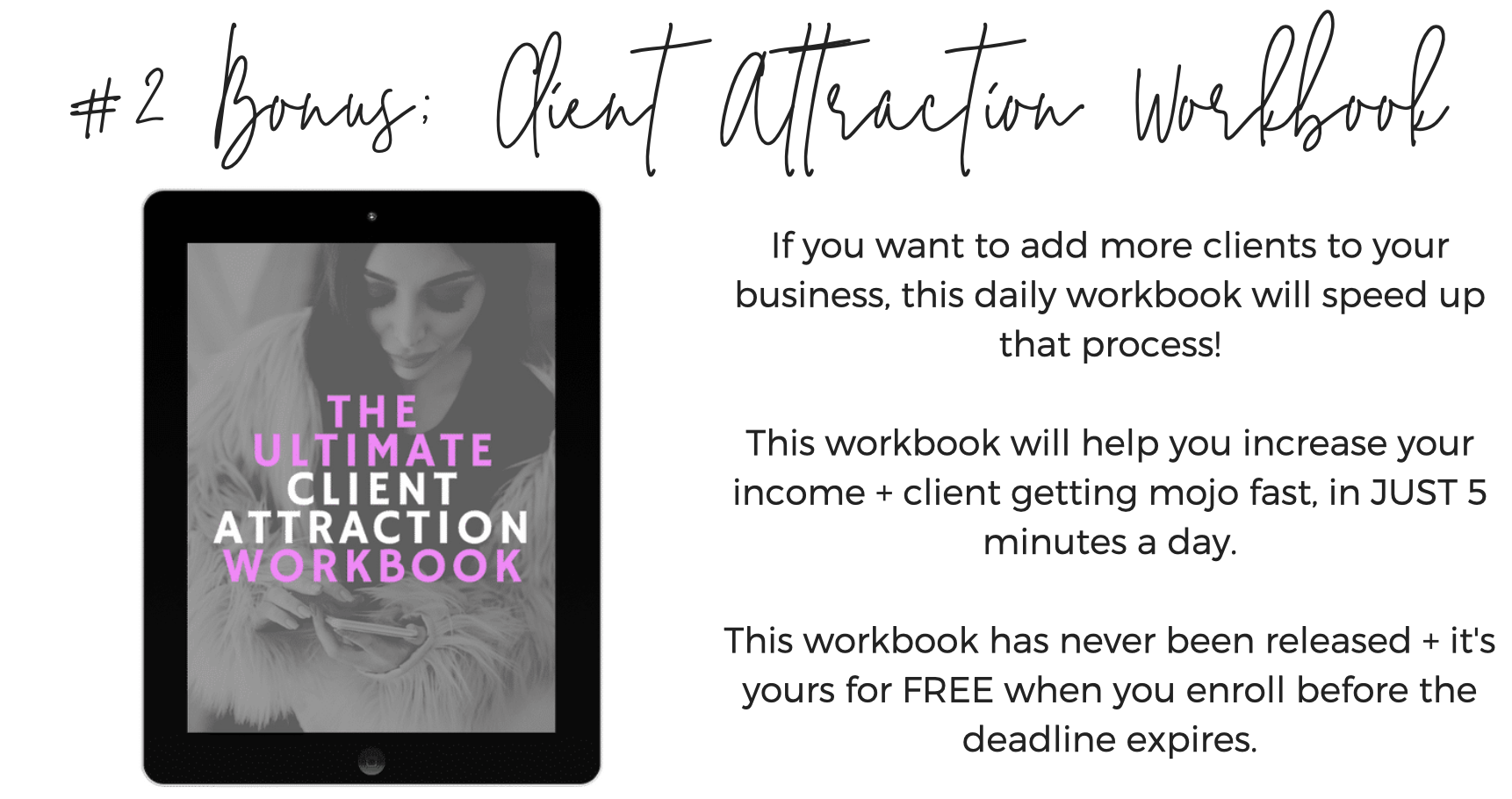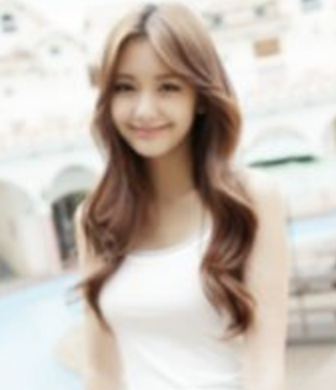 "I've been following Jacqueline's work and working with her for a long time, and let me tell you that she is the real deal. Whatever she is doing, get into it! Just her energy, kindness and presence alone will help transform your business. I realized that being around her and other like minded women really uplifted my energy and business. I love how her programs are live (you don't see that anymore often) and that I can interact with her every session. She is also so responsive and caring, it's unmatched in this industry. I learned so much and mostly have taken away just how easy business can be. I don't have to stress anymore. I've been taught to stress and worry in school, but now I see how that's the opposite with business. Do yourself a favor and take this program. I'm able to put out my offerings and book clients now. I don't worry about clients being scarce. I understand that it's all in my energy - a huge game changer in my business. Join this gem of a program and I promise you, you won't regret it!!!"
- Eva Pinse, past client
YOU IN? HERE'S HOW TO KNOW THIS PROGRAM IS RIGHT FOR YOU:
You want to attract MORE clients: This is a program for attracting your ideal clients into your business. You are ready to be booked ou with clients. You want to double, triple, quadruple the amount of clients who sign up for your services. If you are ready for more aligned clients and profits, this program is for you.
You're already in business: This is not a business building program, like my Business Bootcamp program. You should already be in business and have something you are working on selling, or already selling!
You're ready to learn aligned marketing techniques: You have an open mind and are ready to re-learn how this all works. You're ready to drop any marketing technique that doesn't feel good to you. You're ready to trust in your own inner wisdom and intuition. You are starting to understand that ALIGNMENT is your best strategy.
You believe in the power of your energy/vibration: This program combines vibrational/spiritual elements with strategy. You have an open mind to consider these principles and processes. You will be asked to play with your own spiritual side. You are open to this and are a believer in the Law of Attraction.
You're ready to do the inner work: You are open and willing to shift any limiting beliefs you have about your business and attracting clients. You understand that much of your business success comes from the inside.
You LOVE what you do: For this program to truly work, you have to love the work that you do/the business that you run. If you dont' love what you do right now, it will be difficult to get results.
You want to attract WAY more money into your business: You are ready to take massive steps toward making great money. Ultimately, you want to learn how to 5-6 figure months and are in need of some guidance how to get there.
You're invested in your business: You are dedicated, passionate, and willing to do the work in this program. You understand that in order to have massive success, you need to put in the work. You understand that this program is an investment for your future. You understand that when you invest in yourself, people will want to invest in you.
Frequently Asked Questions
Who is this program for?
This program is for any business owner who wants to attract soulmate clients into their business, with more ease and flow. It doesn't matter what type of business you are in. This is for the boss babe who wants to experience an inner and outer transformation, of mindset, energy & aligned marketing (we cover it all).
What kind of business do I have to be in?
This program will work for any industry, any niche, any country… whether you are a coach, healer, consultant, fashion designer or on. You just have to LOVE your business!
What if I'm just starting my business?
Great! The faster you can learn these principles, the faster your business can transform.
When does this program start?
The program starts right when you enroll! This is a self study program. You'll get access to each of the 6 classes and bonuses as soon as you enroll.
Are there payment plans?
Yes! There are very flexible payment plans below.
Are refunds available? Can I cancel payments?
There are no refunds available due to the nature of this program. You also won't be able to cancel payments if you enroll with the "4 Monthly Payment" plan, due to the time and commitment I have put into this program.
What kind of support will I receive?
Due to the low price and self study component of this course, you will get email support from me. There are no live calls.
Will this program open for enrollment again?
This program opens for enrollment only 1x per year. Don't miss this special opportunity!
Decide right now that you get to have it easy...you get to have all the clients you want.

You may have invested in many other "get client" programs in the past that have not worked.
I promise you that this program is unlike anything on the market.
It's not about doing anything to attract more clients, which is what other coaches primarily focus on.
It's about being more of who YOU are, making the inner shifts, becoming the best version of yourself and following that inspiration to take aligned action that actually works for your business.
When you approach client attraction from the inside out, business becomes easy for you.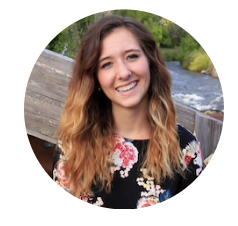 "I was so excited to be part of Client Attraction Academy. I had just finished Jacqueline's Business Bootcamp program when I decided that I wanted to enroll in CAA next. Let me just share that it was the best decision ever for me in my business.
The program was life-changing because it truly changed my perception on what it took to get clients. I used to think that getting clients meant marketing 24/7 and posting in a million Facebook groups all day. I used to cold message clients and want to chase them to work with me. It clearly wasn't working and I decided to trust in this program and join in.
Even from session 1, I was mindblown by the material. Jacqueline opened me up to how my business can really be. I learned so many truths about myself and my business. It helped me build the confidence that I was lacking. I also can't stress enough how great the program content was. From going over client strategies, to marketing, to defining a client, to marketing my program, everything was just what I needed.
What was really life changing for me was the shifts in myself and my business. I left CAA more confident and aligned than ever. It also helped me get my first 2 clients in my business, which was beyond exciting. Now, I am so happy to say that getting clients has become so much easier. This program made it really easy and simple to get the concepts, and get more clients. I can't say enough about this experience. You better get in while you can!"
- Kate Grisb, past student

-6 CLASSES FROM CLIENT ATTRACTION ACADEMY PROGRAM ($5000 VALUE)
-WEEKLY ASSIGNMENTS & ACTION STEPS
-2 BONUSES ($500 VALUE)
-LIFETIME ACCESS + UPDATES
TOTAL VALUE: $5500
USUAL RETAIL PRICE: $1297
YOUR PRICE TODAY: $197!!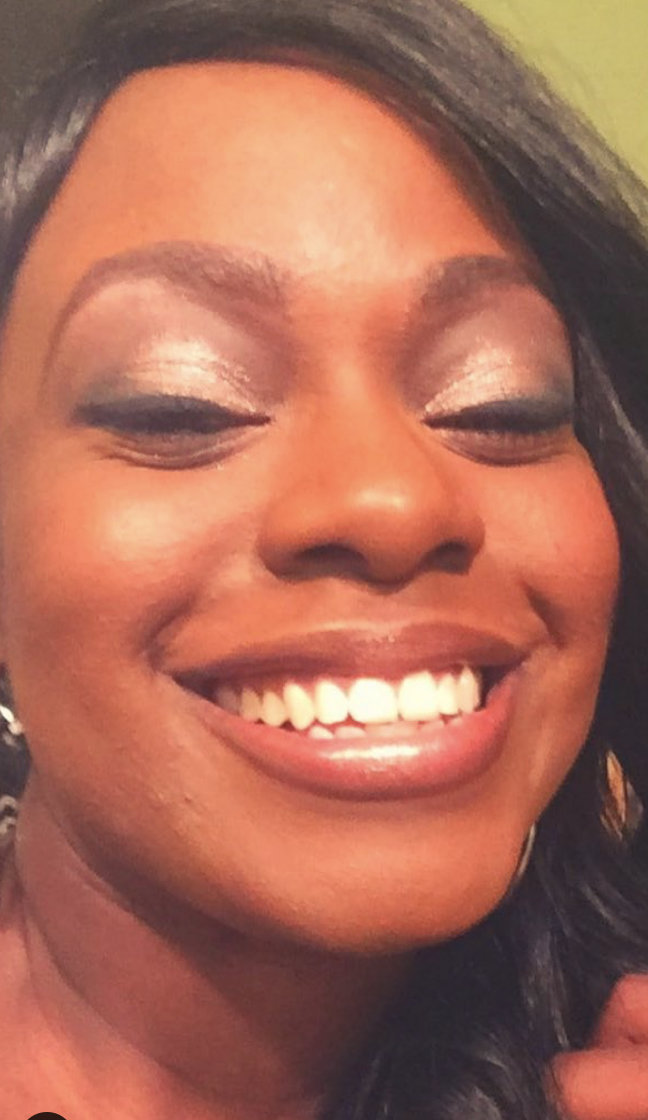 "After taking several of Jacqueline's programs, I must admit that client attraction academy has to be one of my favorites. What I recognized from the program is that I already had the tools and gifts but I needed a strategic midwife to help me birth what was already there.
Jacqueline is a strategic midwife. She is encouraging, knowledgeable and of course, positive. I am beginning to hone my outlook and recognize that it's not all about marketing and content creation. It's starts with the joy within us. When you unlock the joy for what you do and who you are, then you attract people who want to grow too.
From her program, which I plan to repeat, I learned how to identify my ideal client. This was huge because I'm a mental health clinician and took everyone coming in the door. This was overwhelming. I felt like I had to take everyone to make it. But the more I developed my ideal client, space and vision through the course, the more I began naturally operating in that frequency.
My business attracted people I was passionate to serve and who became repeat clients. Additionally, I was able to secure a coaching client following the program who I have been joyfully working with. She, too, was stuck but because she caught a vision not only for her services but for her life, she left the session energized with a new mindset.
So Client attraction academy can help you if you work it and own your future you and your growing business. The vision begins with you believing you will see growth in every area. Jacqueline answered each question and provided guidance every step of the way. Don't miss the opportunity to grow NOW so that you can help others grow too."
-Dr. Joy Mcneil, past student
FOR LESS THAN .91 CENTS A DAY, YOU CAN LEARN THE TOOLS THAT WILL FOREVER CHANGE YOUR BUSINESS.
Are you willing to invest in yourself & your business?
THIS PROGRAM WILL FOREVER SHIFT HOW YOU RUN & THINK ABOUT YOUR BUSINESS.
This program is a business AND life transformation.
My promise to you: There is an easier way to make more money & get soulmate clients into your business, EVEN IF you are done hustling/using unaligned marketing strategies.
Attracting soulmate clients doesn't have to be difficult anymore.
From this point on, I'm going to teach you my aligned formula for getting clients, that turns you and everything you do into a client magnet.
No matter where you are in your business, whether you're heading for 6 figures or just getting started...
Client Attraction Academy puts your client attraction process on auto-pilot,so you can attract your soulmate clients & run your soul aligned business.
Don't miss the opportunity to get in at this LOW price!
THIS SPECIAL DEAL EXPIRES SOON, SO DON'T MISS OUT FOR THE ONLY PROMOTION OF THE YEAR.
THIS PROGRAM WILL NEVER BE PRICED THIS LOW AGAIN.
GET IN FOR ONLY $197 USD RIGHT NOW!