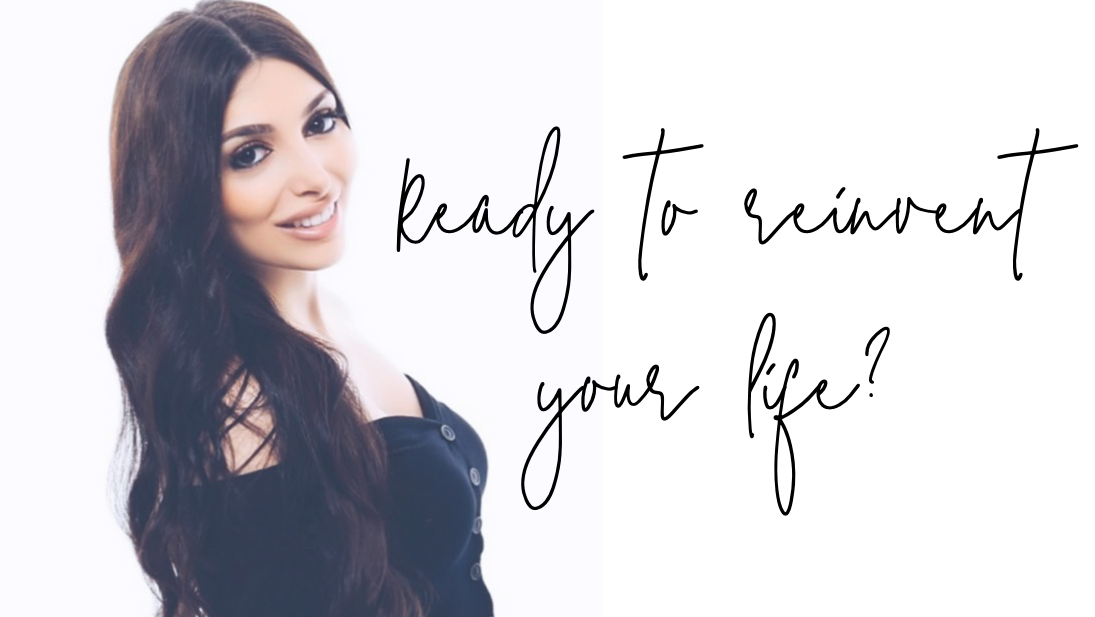 Confidence is the missing ingredient in your life, that has the power to change everything for the better.
Loving who you are, appreciating your journey, and being unapologetically yourself is the missing piece in living the life of your dreams.
When love and confidence for yourself isn't flowing, you're out of sync with yourself.
I want to change that for you, which is why I created this course. Reinvention has been created to prepare you, on all levels, to become the most confident you could be.
The truth is that you already have that magnetic confidence inside of you, it's just that you've lost touch with it. At your core, you are confidence, love and abundance.

This course has been created to prepare you, on all levels, how to become genuinely confident. My methods work so well because I help you own your power and implement practical strategies TODAY. I bring it all entirely back to you, where the magic happens.
Confidence is your birthright and you don't need to suffer from doubt, negativity and insecurity anymore. Take it from me, I've experienced both sides and I can tell you which side is better (hint: it's not insecurity!).
Life is SO much more amazing once you learn how to tap into your confidence & live in your true essence. Confidence work is the groundwork. It is the laying of the foundation of your life.
Not only does confidence improve your well-being, it improves everything around you. Your relationships, friendships, business, and health are greatly improved when you have confidence in yourself.
EVERYTHING in your life is tied to your confidence and how you feel about yourself.
Now you may be wondering, how is this course different?
What if I told you there are certain principles and tools that I have found to reprogram my mindset, connect to my magnetic energy, and reinvent my confidence?
What if you were presented with a radically fresh approach to confidence, that does not involve empty promises?
What if you finally learned the necessary inner and outer work to bust through your blocks, step into your self-worth, and reinvent your entire life?
And what if you learned all of this from someone who has been in your shoes?
If this excites you and tugs at your heart, you are at the right place.
It's not the time to give up on yourself. It's your time to shine.
You just need to learn a new way of being, thinking, and believing.
I believe in this course and I know it will transform your life, as it has transformed so many lives already.