Mindset Mastery Masterclass
Learn the psychological + spiritual principles for breaking free from negative thoughts and learning how to have a positive mindset.
Mindset Mastery is a masterclass designed to teach you the psychological + spiritual principles for breaking free from negative thoughts and learning how to have a positive mindset.
Let's face it. It's time to take control over your mind, instead of having your mind control you.
My life totally changed once I learned the skills to master my mindset. I used to struggle with negative thoughts, fears and doubts every day. They would get in the way of me accomplishing my goals. It wasn't until I learned these skills and the rules of my mind that my life changed.
When you get your mind under control, everything in your life will fall into place. Take it from me beautiful. I went from an insecure, doubt-filled girl to a woman who is confident, grounded, and in control of her mind.
No matter what happens in my life and what I think, I know I have the skills to overcome my mind. I no longer let my worries and doubts get in the way. I know how to control my mind. I also want the same for you.
Right now, your mind is controlling you. You feel powerless against your mind. The negative thoughts seem to pile up.
Once you learn the skills in this class, YOU will control your mind and design your thoughts. You can train your mind to be more positive, calm & centered, starting right now.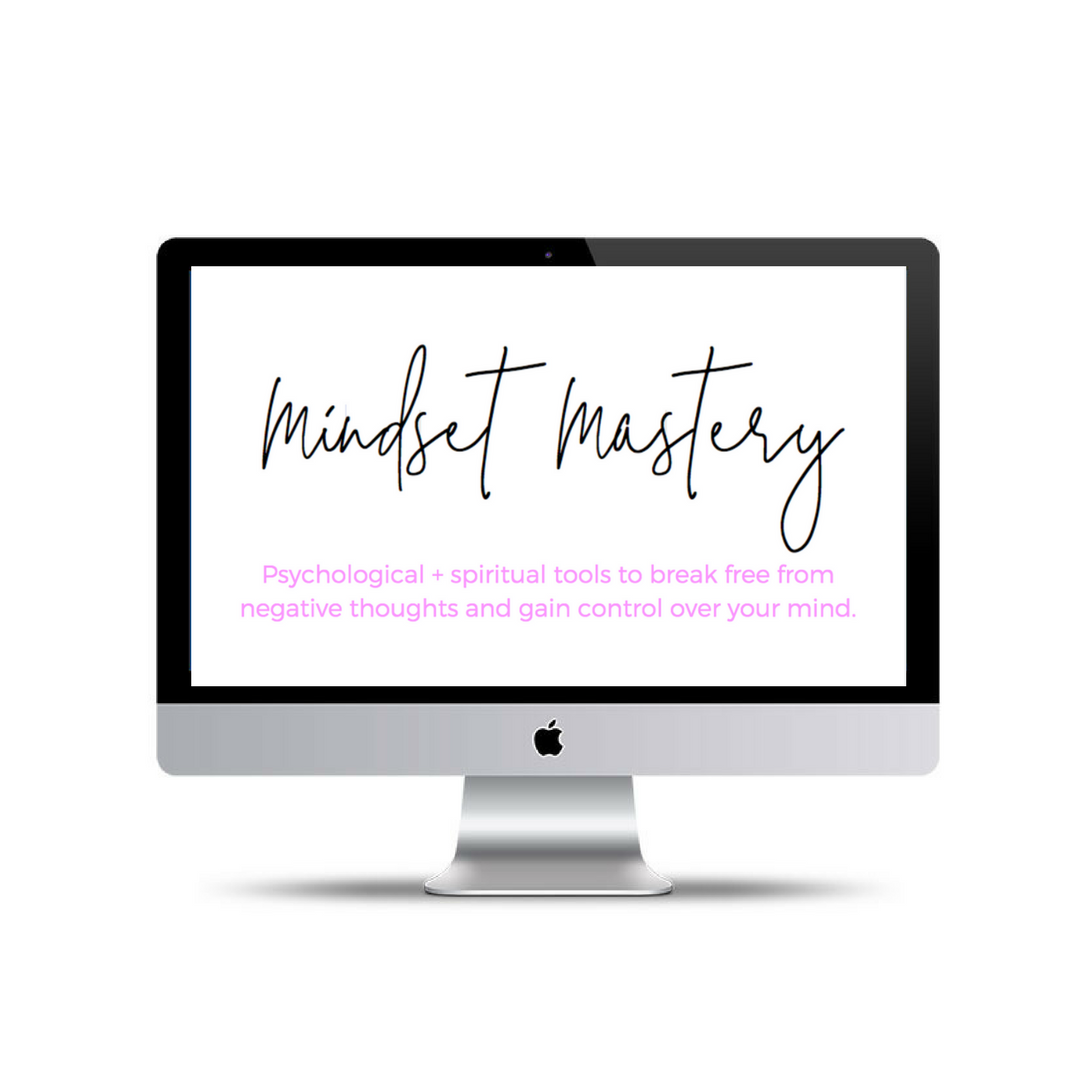 Who is this class for?
If you are currently struggling with negative thoughts, over-thinking, feelings of anxiousness, helplessness and frustration due to not understanding your mind + thoughts, this class is for you. This is more than the typical "Be positive" advice. If you place a huge value on being the best version of yourself, you're in the right place.
Why is this work important?
What is really holding you back in life is your mindset + thoughts. Mindset is everything; it's the way you think, which influences the way you feel and behave. It all starts with your mind babe!


Do you teach therapy principles in this class?
Yes! As a Licensed Marriage & Family Therapist, I am able to directly address these topics. I'll provide you with some therapy techniques for managing anxiety and overthinking. You'll get the best of the psychology + spiritual worlds.
Benefits to expect?
Expect to feel more positive, calm, confident, centered & in control. You will have a much greater understanding of your mind and how you hold the power. You will learn how to stop negative thoughts right when they first occur.
What will you learn?
– How to break free from negative thoughts, overthinking & anxiousness.
– What to do when negative thoughts/feelings come up.
– How to stop negative thoughts right when they occur.
– How to self soothe & take care of yourself when you are feeling anxious and stressed.
– All about your negative thoughts, fears & insecurities that keep you feeling stuck.
– The subconscious beliefs you have that lead to negative thoughts and self sabotage.
– How negative thinking is a powerful habit that can be fixed.
– How to develop new habits of self soothing, that will help you feel calm & grounded.
– Relaxation tools that will help calm your mind & make room for positivity.
– Counterintuitive thought strategies that will allow you to reframe your thoughts.
– How to develop a positive mindset.
It's time to upgrade your mindset and take it to the next level.
This masterclass is valued at $200 USD... but it can be yours today for only $25 USD.
Your Instructor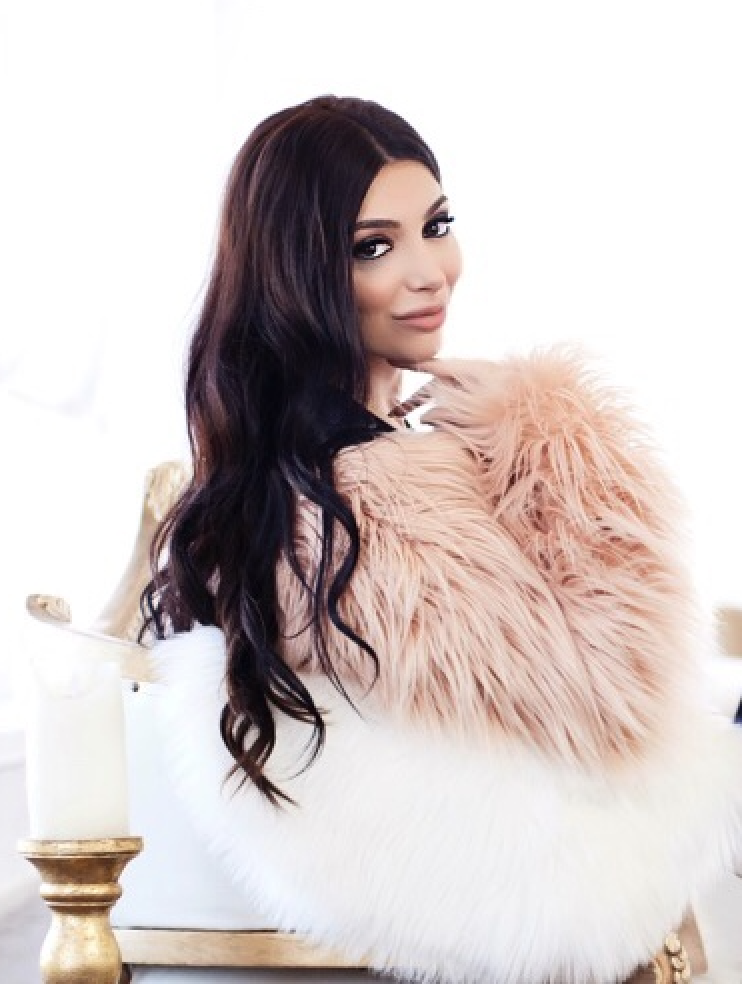 Welcome beautiful!! My name is Jacqueline Kademian and I am a Licensed Marriage & Family Therapist, Author and Business Coach for entrepreneurs who want to launch their own profitable business.
I am SO beyond excited you are here. I believe our paths have crossed for a reason, and there's a divine reason you are here.I am passionate about helping you step into your potential and co-create your best life yet.I am here to empower you to step into the magic and confidence of who you are meant to be, on a soul level.
You can align with your desires and manifest anything you want in this beautiful life. The dream business, money, confidence, love, abundance are all waiting for you. I'm all for helping you STEP into the version of yourself who can be, do and HAVE anything that she wants.
If you really want to make a massive change in your life, take it from someone who has been there. I've walked in your shoes for a reason - so that I can teach you how you can also improve your life. Let me help you manifest a reality wilder than your dreams! XO
Frequently Asked Questions
When does the course start and finish?
The course starts now and never ends! It is a completely self-paced online course - you decide when you start and when you finish.
How long do I have access to the course?
How does lifetime access sound? After enrolling, you have unlimited access to this course for as long as you like - across any and all devices you own.